The World's Most Colorful Buildings
Just in time for summer, we thought we'd share some colorful inspiration for you as you work on your architecture and design projects in your busiest months. Being a specialty paint company with literally thousands of colors in our warehouse, we LOVE color, so it seemed only natural that we would spend a day finding some of the world's most colorful buildings.
This was so much fun.
Scroll through to see our favorite 15 of the world's most colorful buildings!
21 Cake Headquarters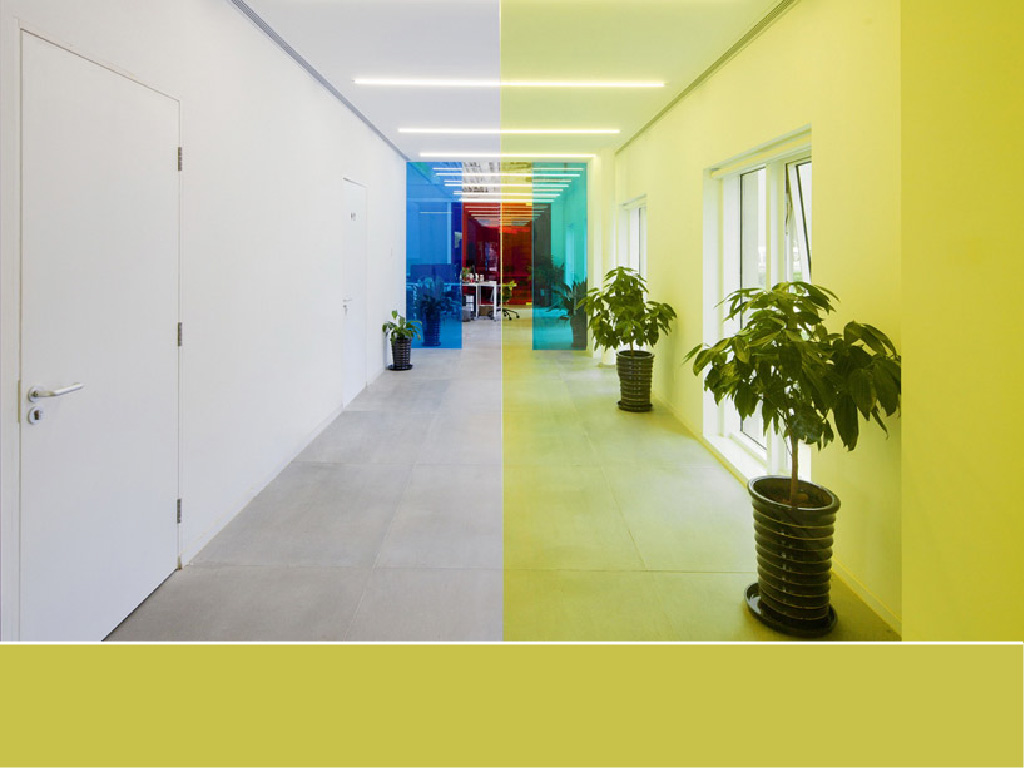 Beijing -2012 // People's Architecture Office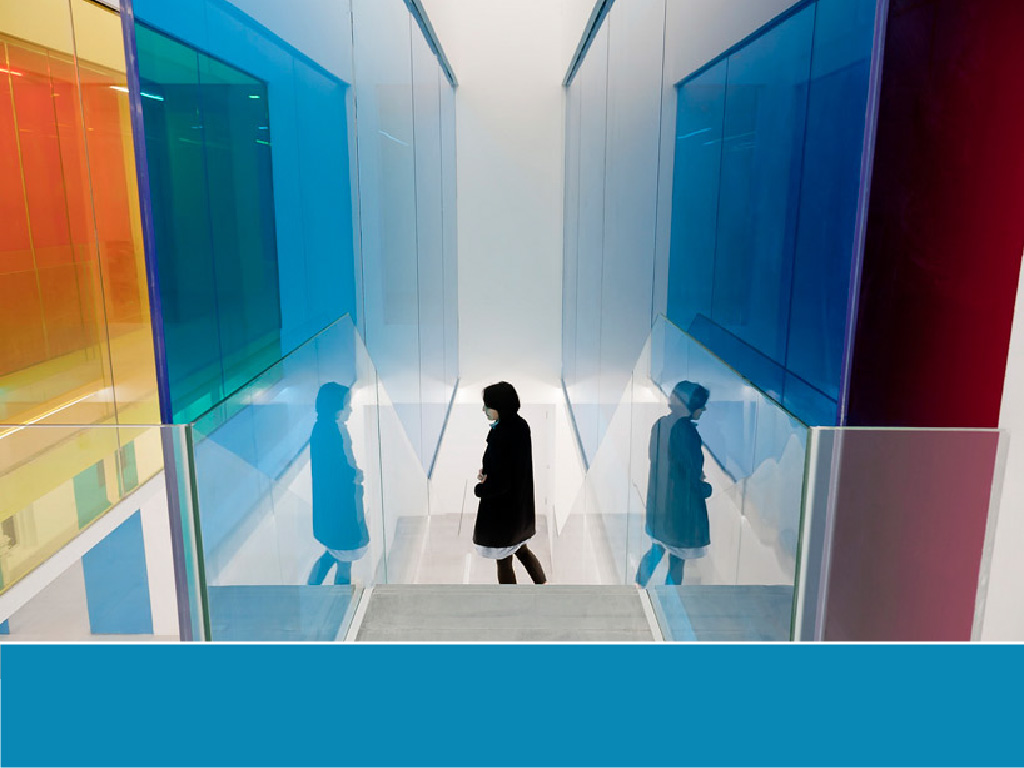 Located in Beijing the design for the 21 Cake headquarters relied on the use of the three primary colors: red, yellow and blue. People's Architecture Office designed the headquarters of the gourmet cake franchise to have primary colored glass panels layer to create a spectrum of changing colors.  You can read more on this awesome project right here.
Seguin Apartment Building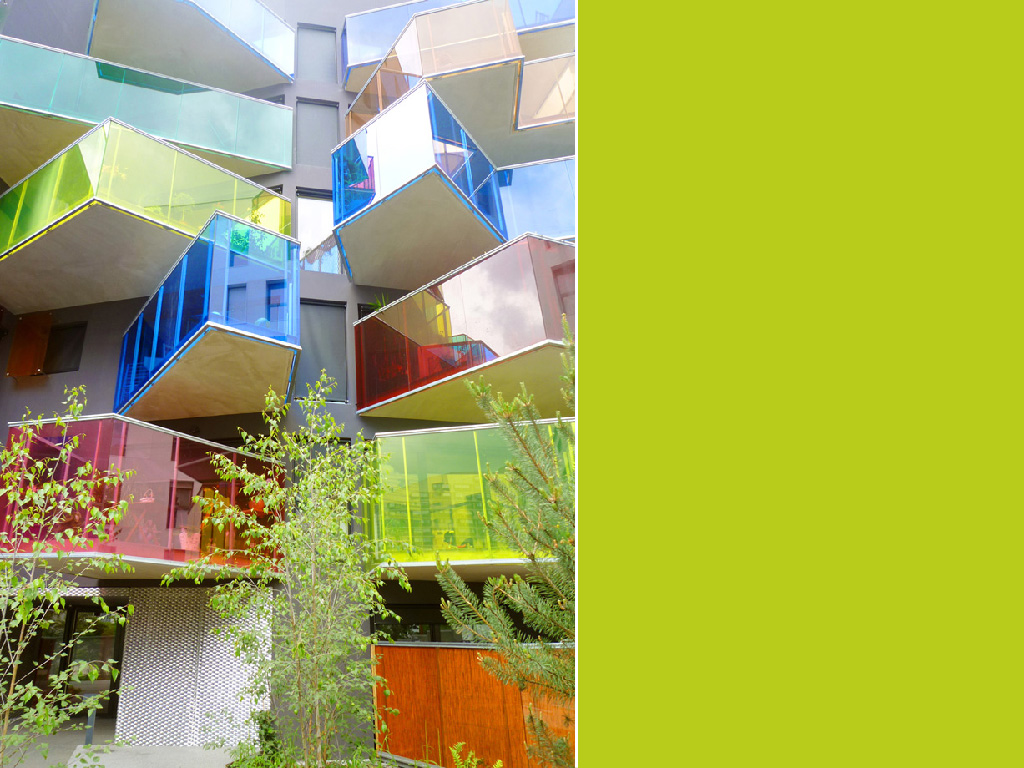 Boulogne-Billancourt, France // Agence Bernard Bühler
This apartment building in France designed by Agence Bernard Bühler features beautiful colored balconies. It was designed with an urban style with volumetric angles and terraces of various colored glass creating a playful exterior. The bright colored balconies contrast nicely with the deep warm grey used on the rest of the exterior. You can see more here.
Didden Village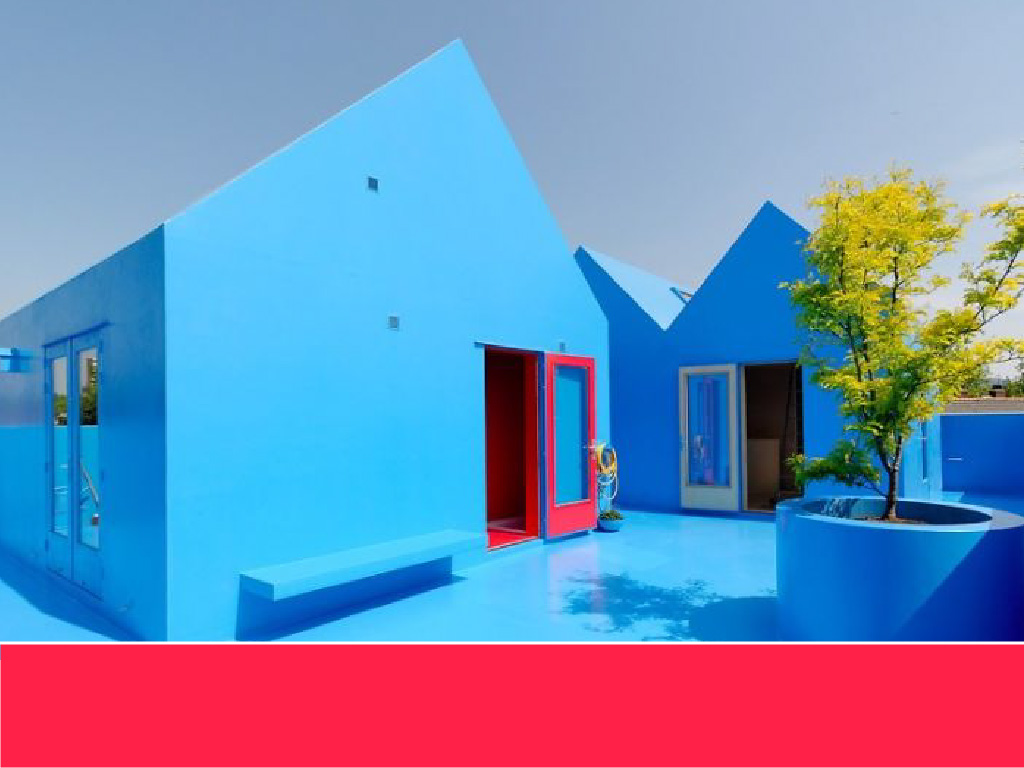 Rotterdam, Netherlands – 2006 // MVRDV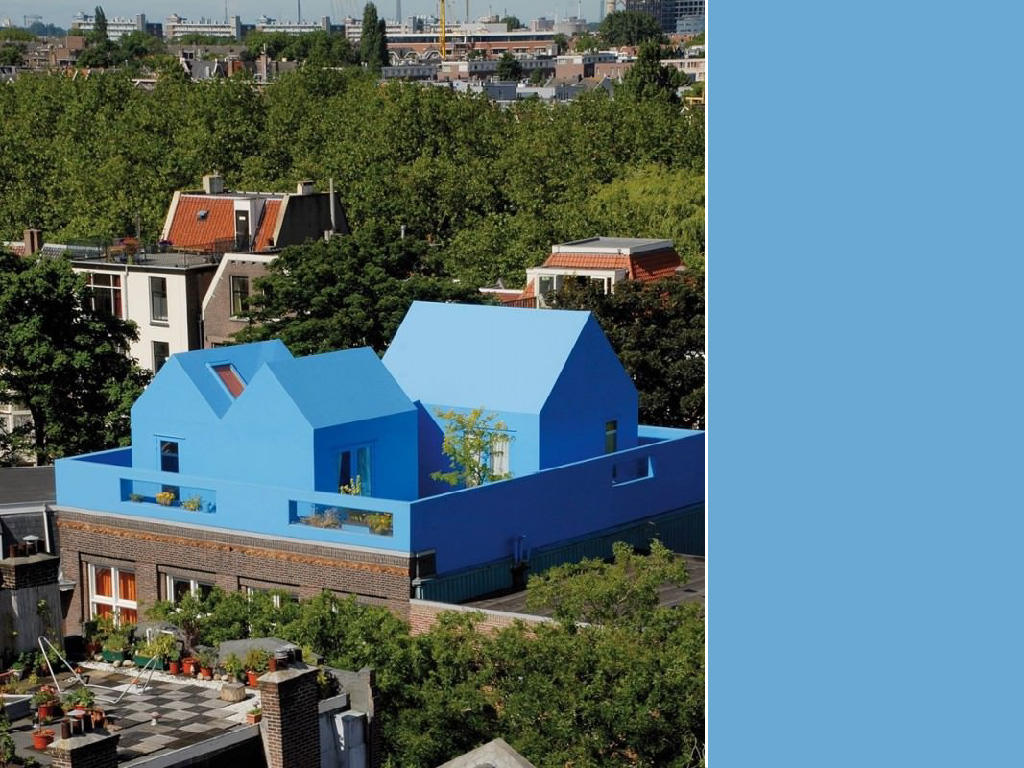 Built for the Didden family on top of an existing monumental house this was designed as an extension to create extra space for their family. The Dutch architecture firm MVRDV created this is an example of the growing trend to use urban roofscapes for new living and working spaces. Apart from it's obvious eye-catching-all-blue-everything exterior, this house is very neat in it's use of space. Bedrooms are positioned as separate houses so as to optimize the privacy for all family members (and here I had to share a room with my sister). I wonder what the neighbors think of MVRDV's choice of color, though (I love it). You can read more about it right here.
Juzcar Malaga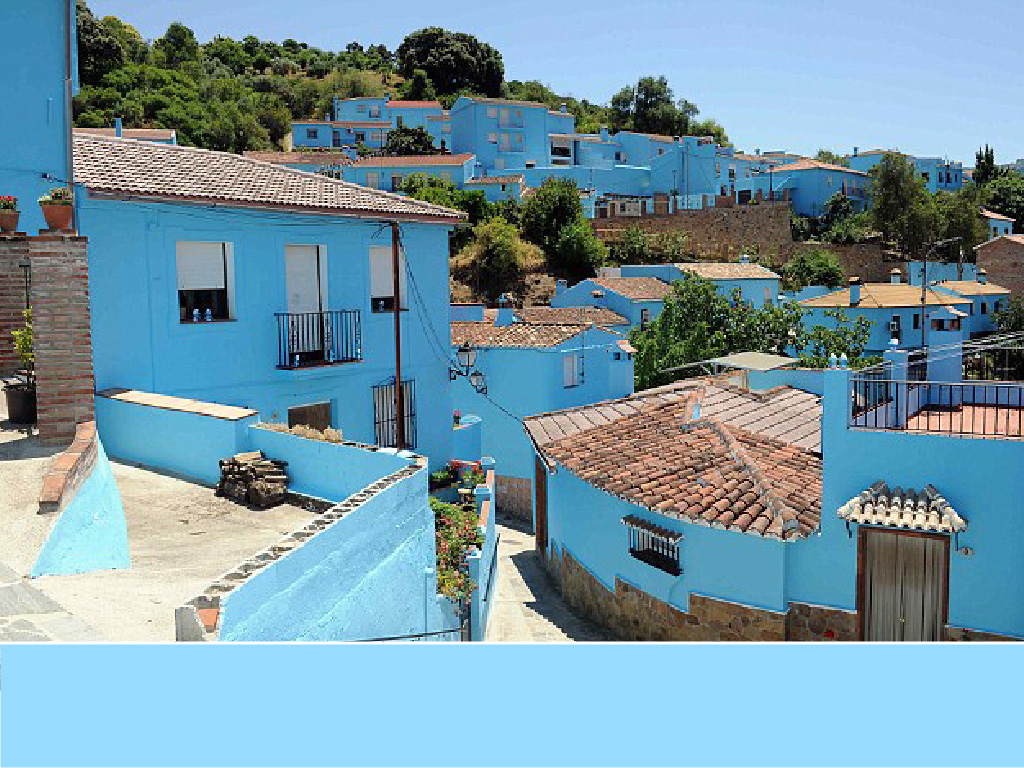 Juzcar, Serrania de Ronda, Spain – 2011
The world's first "smurf town" popped up in 2011 to celebrate the opening of The Smurfs movie. This small village in the scenic Valle del Genal was a weekend destination for hiking, climbing and ravining, but now attracts a larger number of tourists keen to see the famous blue village. Every building in this village from the houses, to the cemetery and church were all painted bright blue to embrace the premiere of The Smurfs 3D, launched by Sony Pictures. After the event had passed the residents of Juzcar decided to keep their buildings painted blue to take advantage of the unique advantage it brought to attract tourists to their village! You can read more about this one of a kind village right here.
Kuggen Building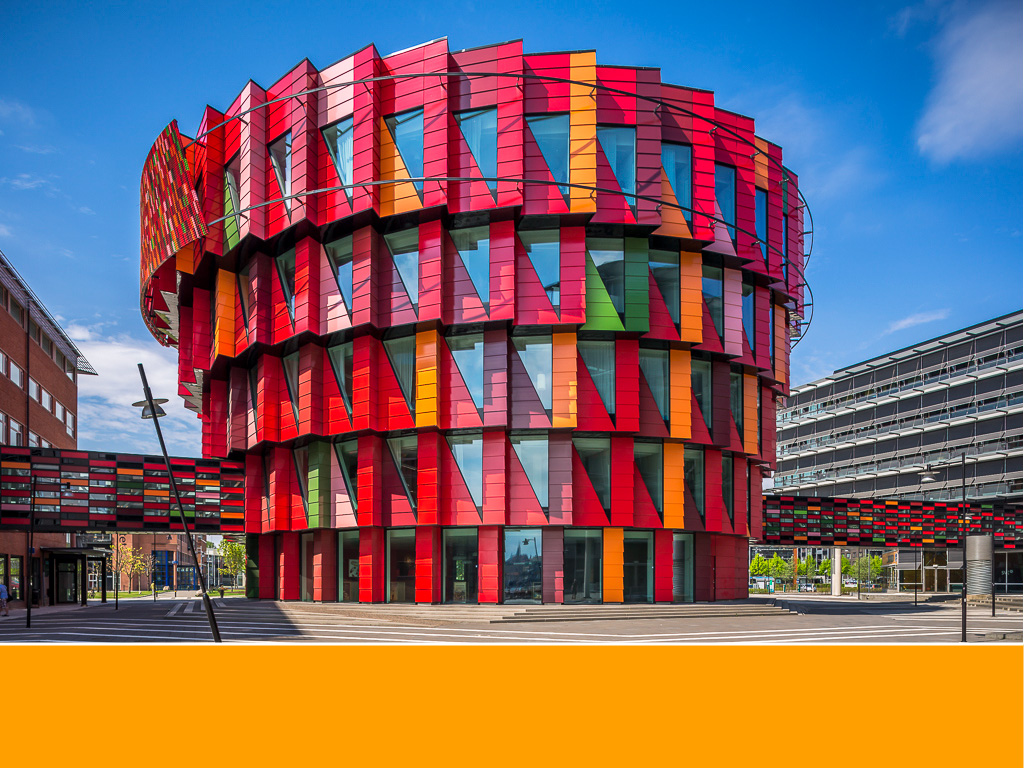 Lindholmsplatsen, Sweden – 2011 // Wingårdh Arkitektkontor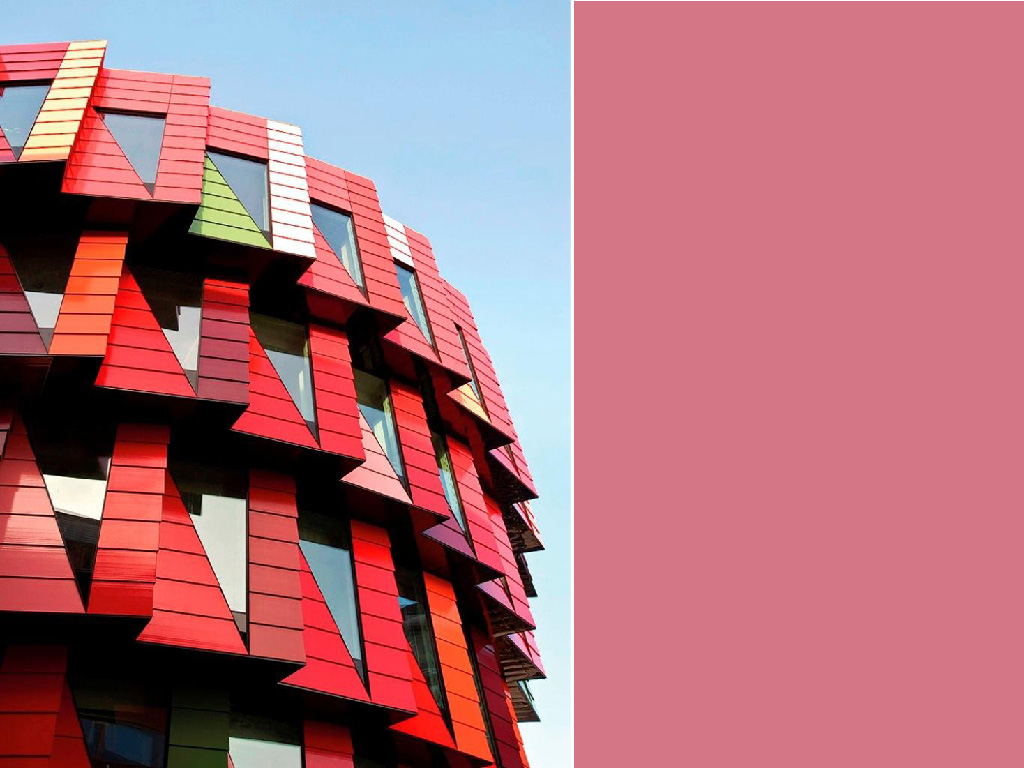 This beautiful cylindrical building is situated in the middle of a town square. This design offers many unique features, having roots in Italian Renaissance whilst exploring an urban planning motif, featuring triangular windows and a rotating screen shade on the top floors. The architects on this job were also environmentally conscious; equipping the building with motion activated lighting and ventilation systems to save energy. You can see more of this project via ArchDaily here.
Mattel Shanghai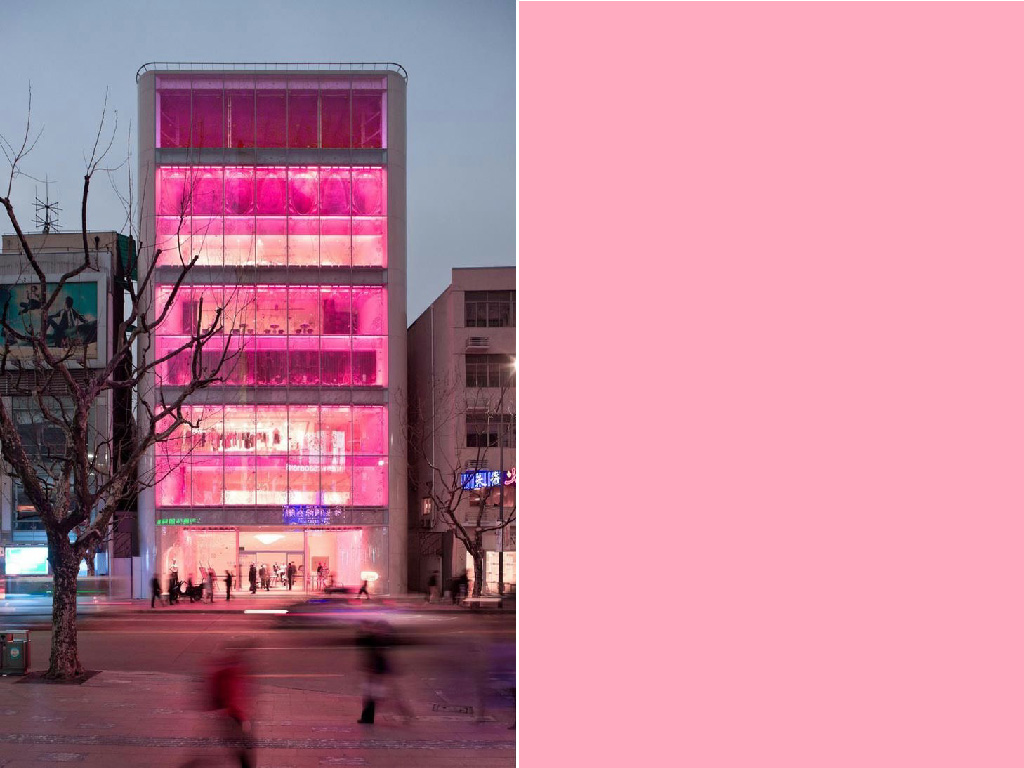 Shanghai, China – 2009 // Slade Architecture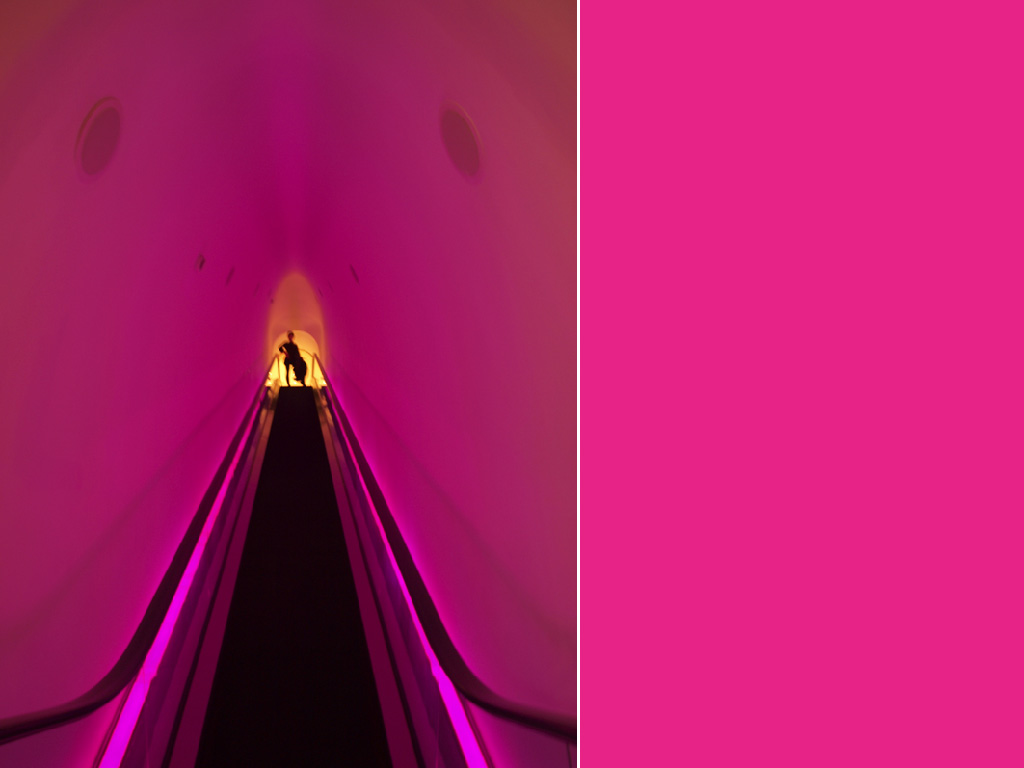 Although Mattel's massive 35,000 square foot Barbie flagship store in Shanghai closed its doors in 2011, we still wanted to include the design on this list. This three-story store featured a cafe, fashion stage, a spiral staircase lined with displays of Barbies in fuchsia pink outfits, a design center and so much more. The design expressed Barbie as a global lifestyle brand with its link to fashion, and targeted mid-20's Chinese women. Slade played with the reality vs. fantasy of the store by playing with scale differences between dolls, girls and women, incorporating plenty of pink, and creating a feeling of youth and optimism. The pink escalator is easily my favorite part. See more on Slade's design here.
Cathedral of Brasília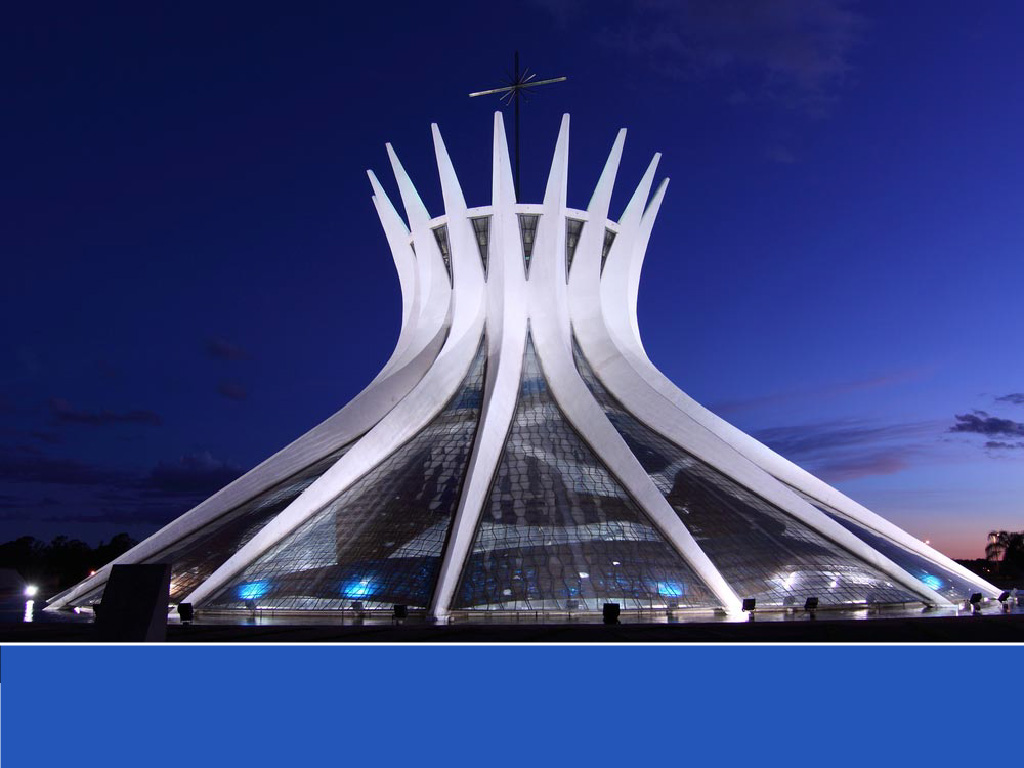 Brasília, Brazil – 1960 // Oscar Niemeyer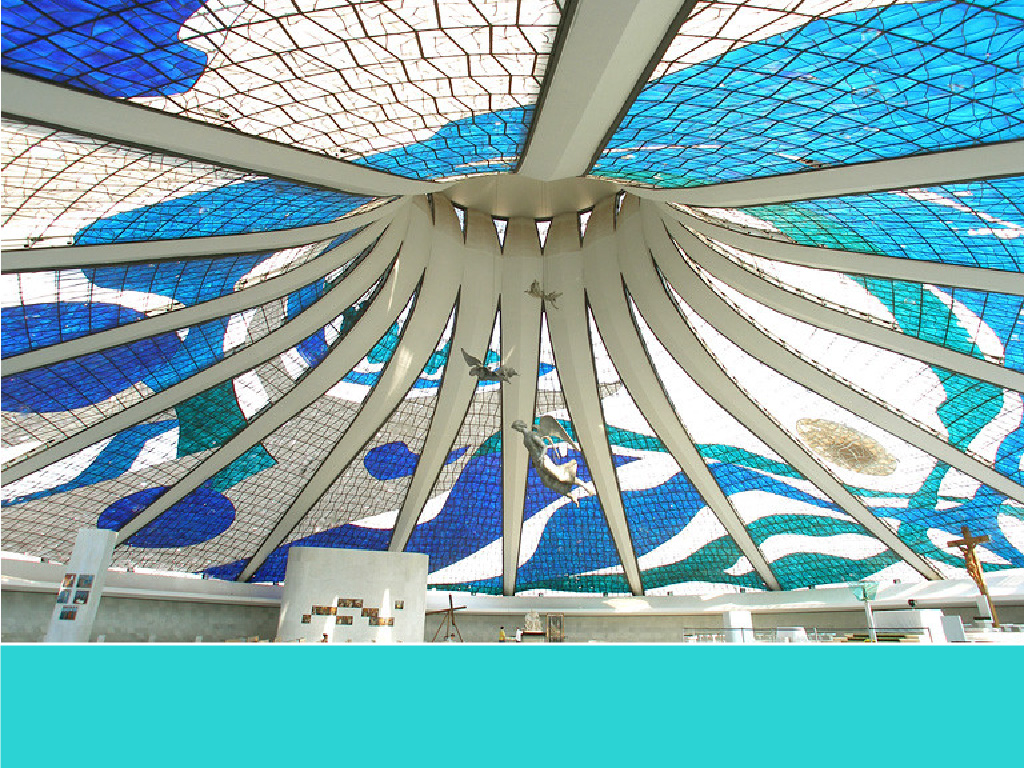 This incredibly unique church designed for Brasília by Oscar Niemeyer in 1960 was meant to make a powerful expression. The structure features 16 concrete columns reaching up towards the sky to represent two hands. Almost 22,000 square feet of stained glass work by Marianne Peretti replaced the clear glass filling negative space between the pillars, creating an incredible blue and green swirl pattern visible on both the interior and exterior of the church. You can see more on this cathedral here.
Palais des Congres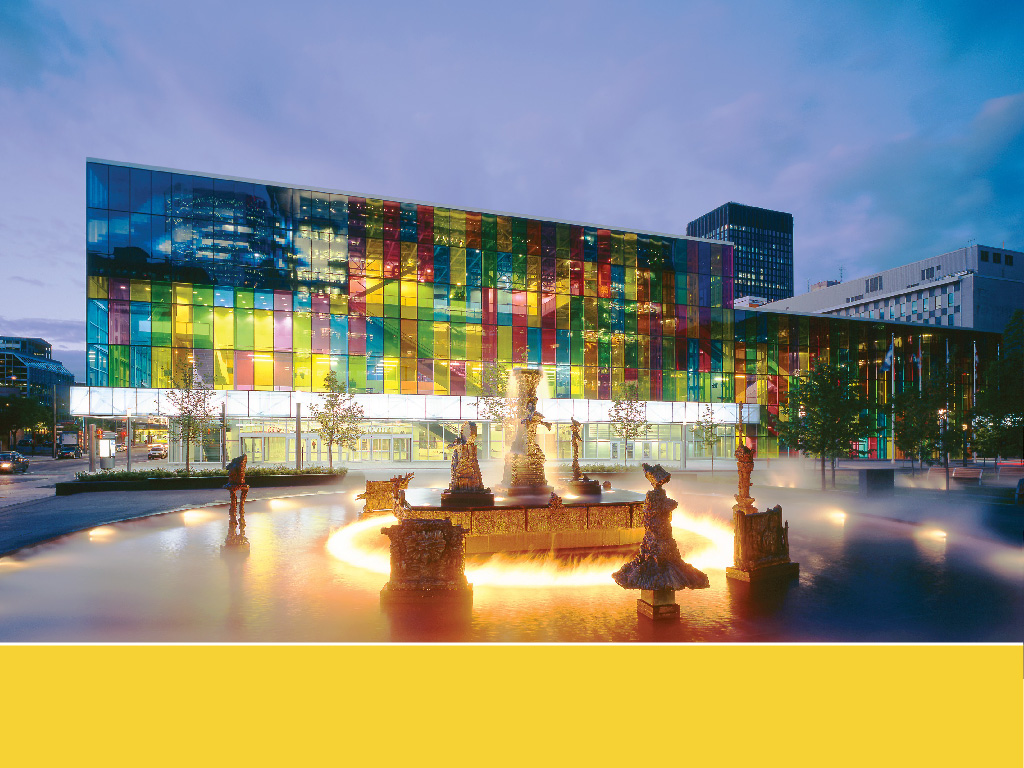 Montréal, Canada – "new" Palais, executed between 1999-2002 // Tétreault, Parent, Languedoc et associés, Saia et Barbarese Architectes, Dupuis, Dubuc et associés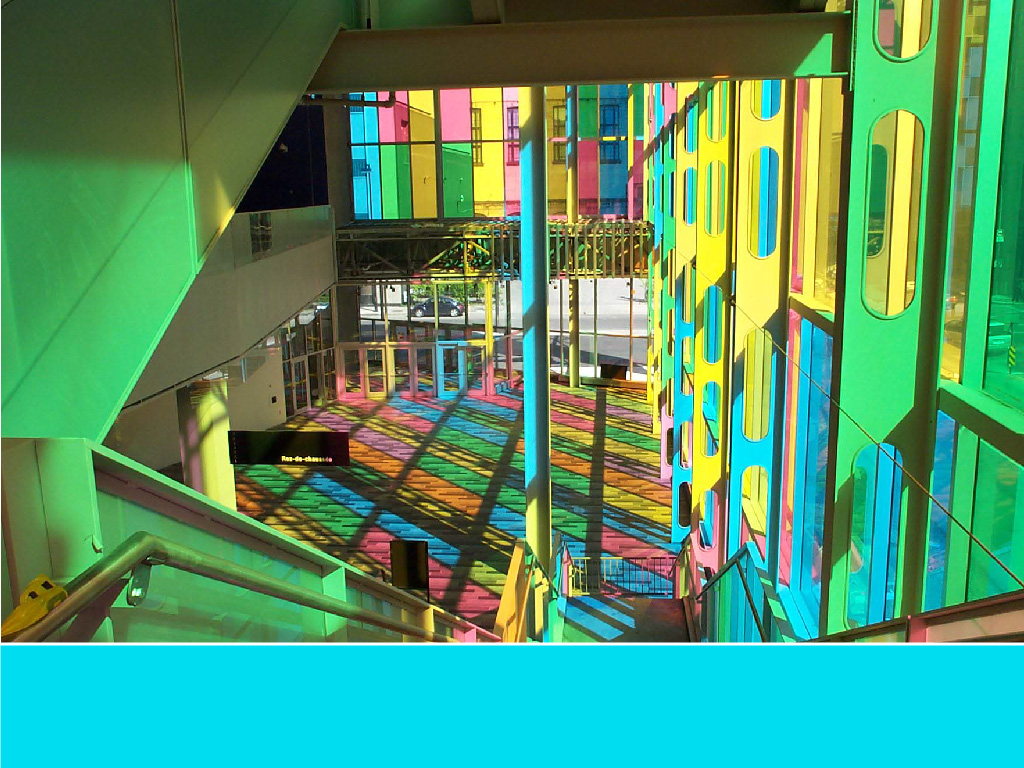 The Palais des Congres in Montréal has a long history, with the original building constructed in 1970 designed by architect Mario Saia. When the Palais was expanded in 1999-2002 the architects included concepts spawning three centuries of design features, including this beautiful multicolored façade. This eye catching colorful façade is made of 332 colored glass panels and 58 transparent panels, making different kaleidoscopic patterns across the interior throughout the day. Check out more on the Palais des Congres right here.
Civic Center Parking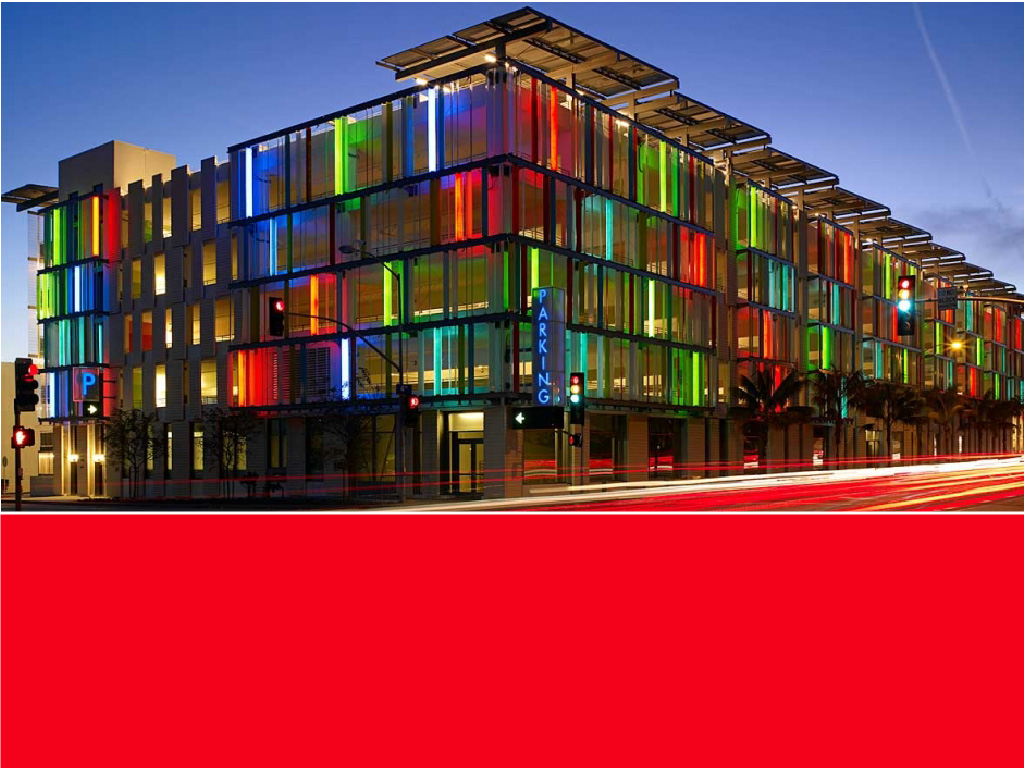 Santa Monica, California // Moore Ruble Yudell Architects & Planners
Did you expect to see a parking structure on this list? I sure didn't expect to stumble across such a beautiful and colorful parking garage when researching colorful buildings! This parking ramp in Santa Monica for the Civic Center was designed by Moore Ruble Yudell architects and planners and is one of the first LEED certified parking structures in the United States. The series of bays are made of colored glass that bring an ever-changing quality throughout the day, only to be illuminated by night to create vivid color. You can find more on this parking structure here.
Neal's Yard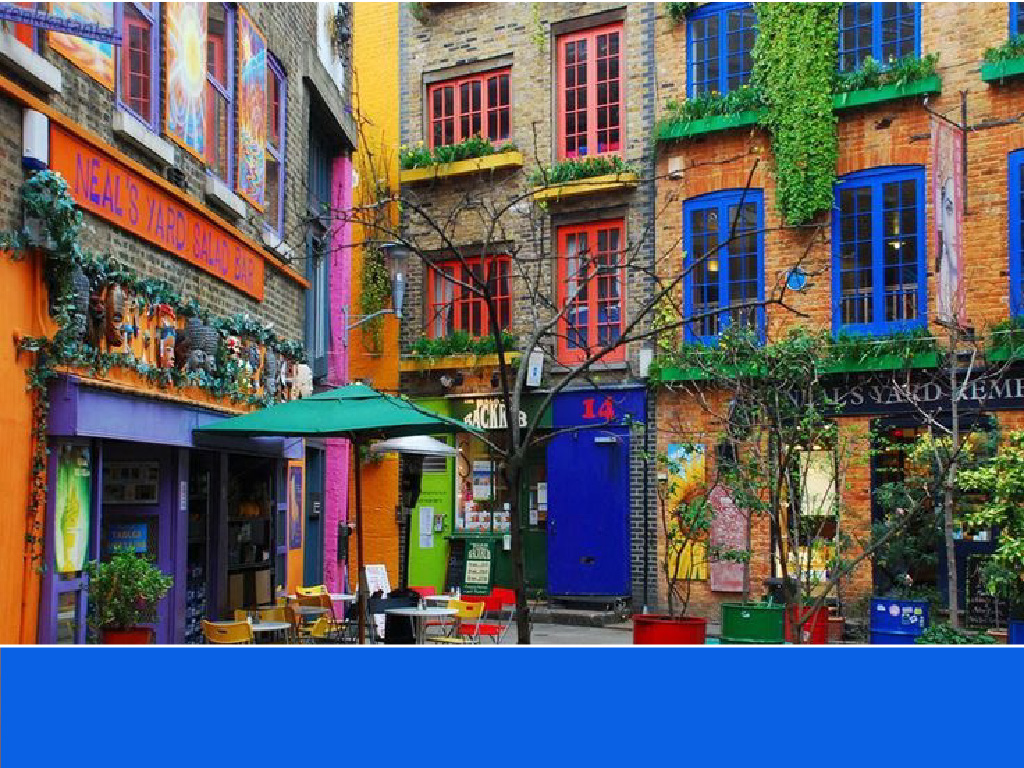 Covent Garden, London
In a small alley hidden away in London's Covent Garden, Neal's Yard is a colorful little sanctuary in the city. This collection of shops and cafes features brightly colored buildings, windows, shop signs and decorations that give the place a very optimistic feeling. How cute! You can read a little more about it here, or just visit for yourself!
Pacific Design Center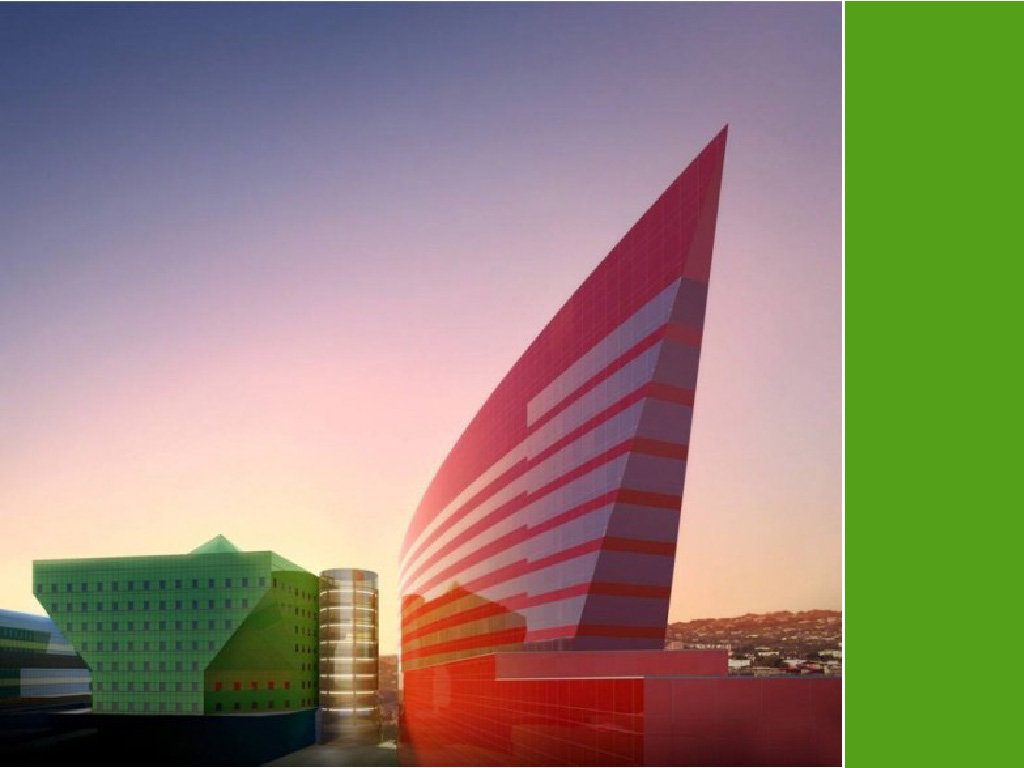 West Hollywood, California – 2011 // Pelli Clarke Pelli Architects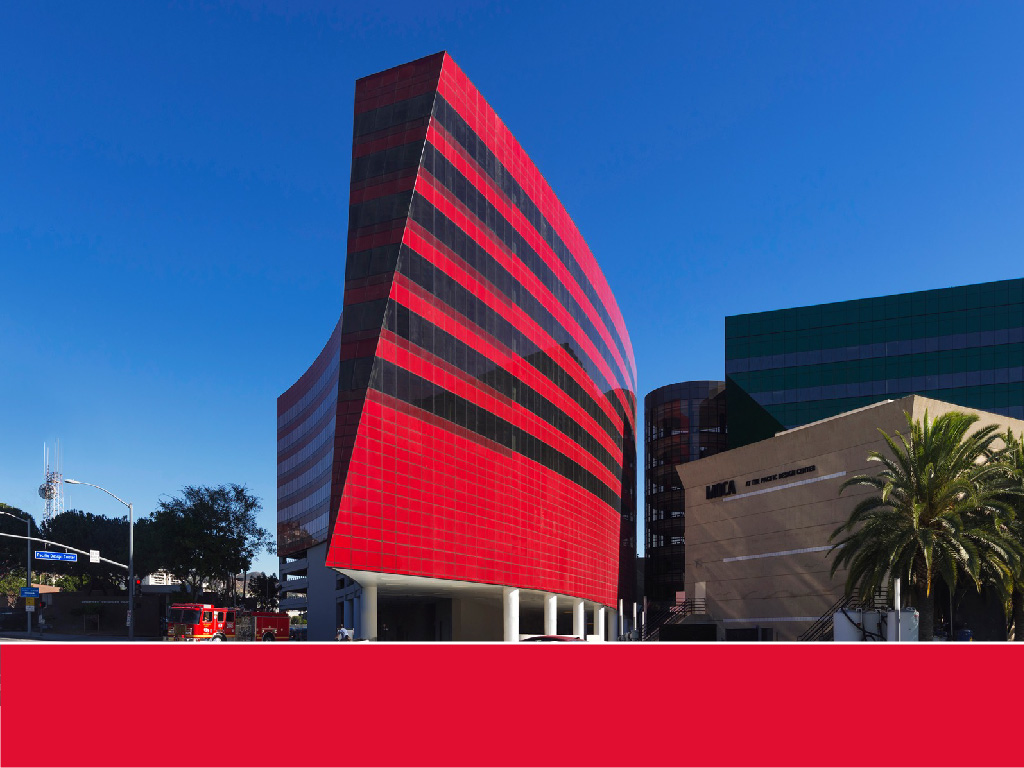 This new addition to the Pacific Design Center in West Hollywood was constructed in 2011 and designed by Pelli Clarke Pelli Architects. Known as the Red Building it joins both the Blue Building and Green Building completed in 1975 and 1988, respectively. These buildings are located on a 14 acre site that houses showrooms, office space, a film theater, conference center, and public outdoor space. See more on this complex here.
Pantone Hotel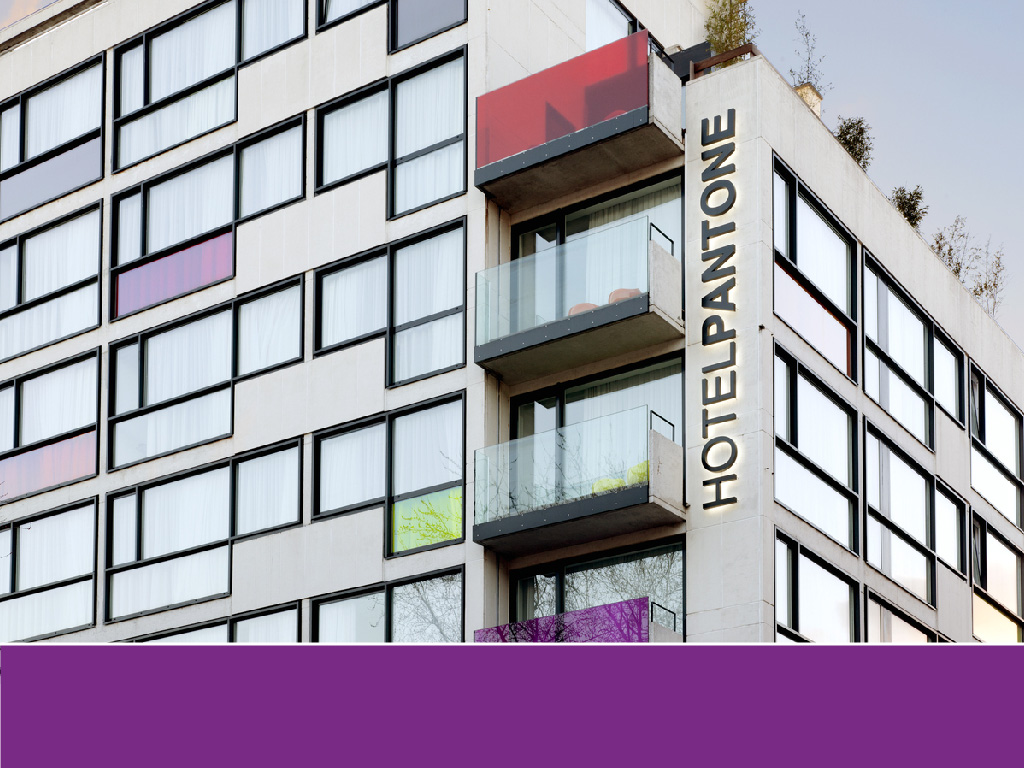 Brussels, Belgium // Olivier Hannaert and Michel Penneman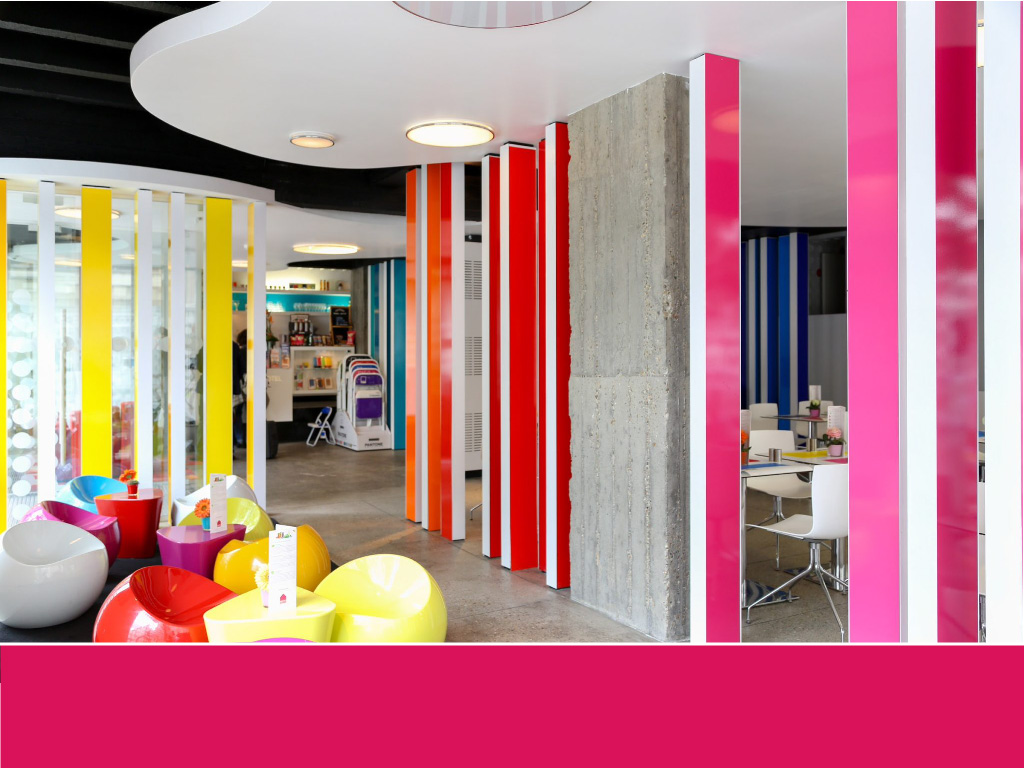 This seven floor Hotel in Brussels was designed for color giant Pantone and features a different color palette per floor. Filling Pinterest boards the Pantone Hotel is designed to be a work of art in itself, inspiring guests with vibrant design and decor set against white walls, furniture and bedding. Read more about this project here.
Your Rainbow Panorama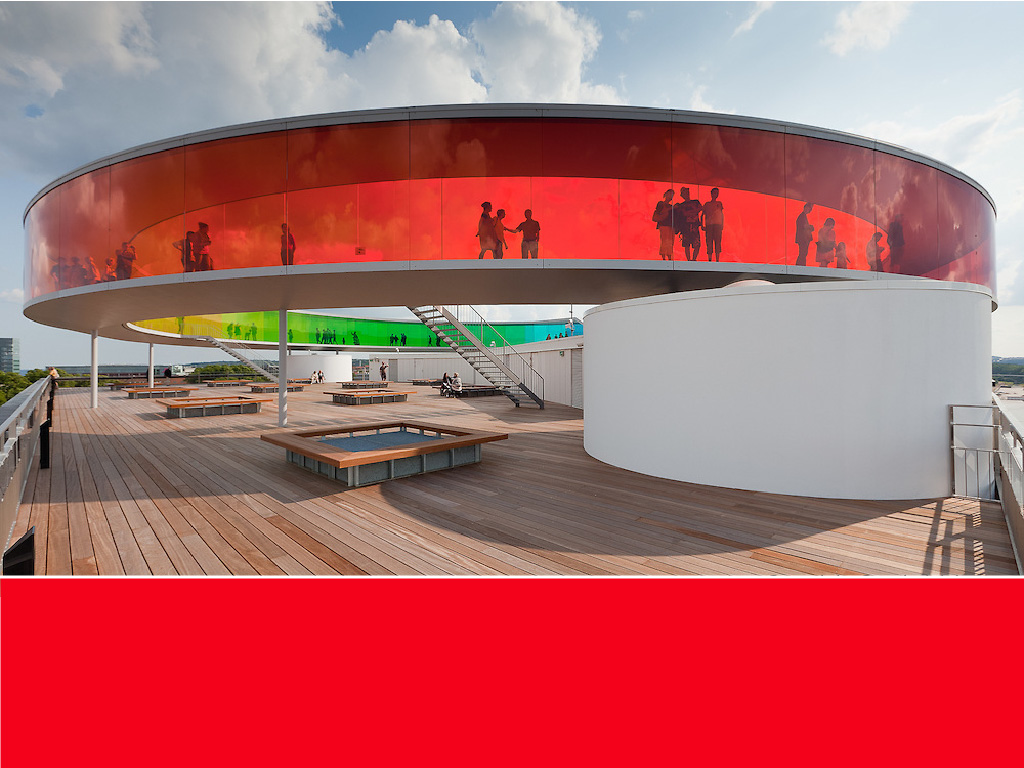 Aarhus, Denmark – 2011 // Studio Olafur Eliasson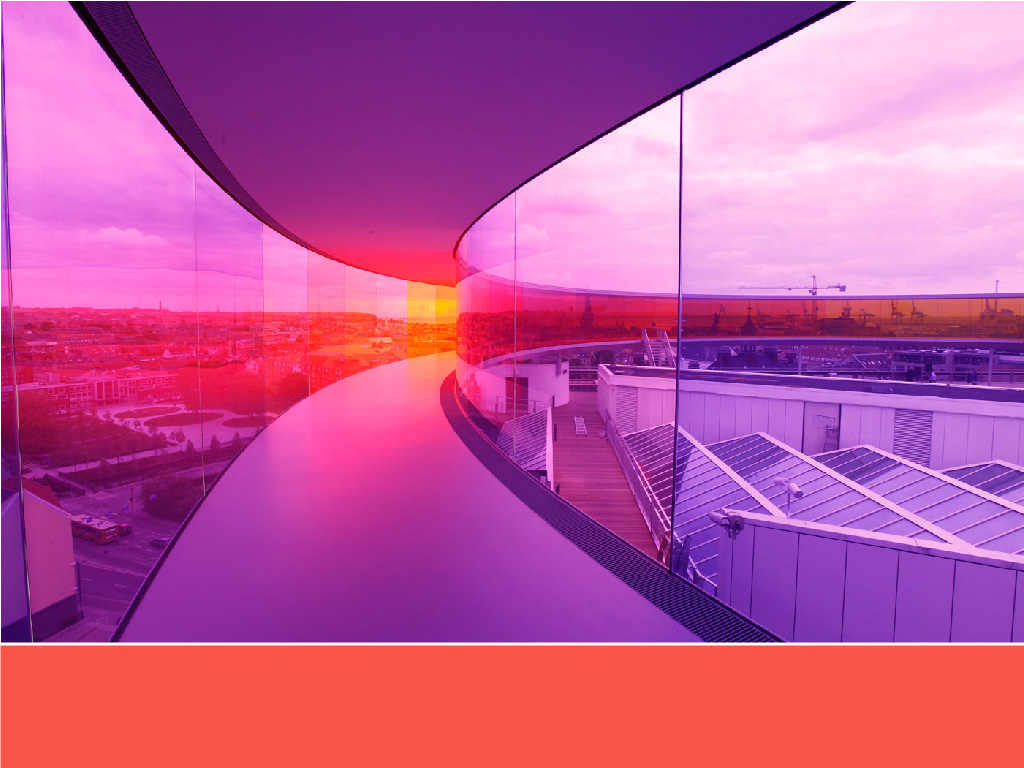 My favorite feature in this collection of world's most colorful buildings is this Rainbow Panorama in Denmark. It is incredible the way color can change our perception of things, and in this case, the city of Aarhus. As you walk through this circular panorama the views subtly transform as the color seamlessly changes, creating completely different atmospheres and perceptions. Read more on this project here.
Saguaro Hotel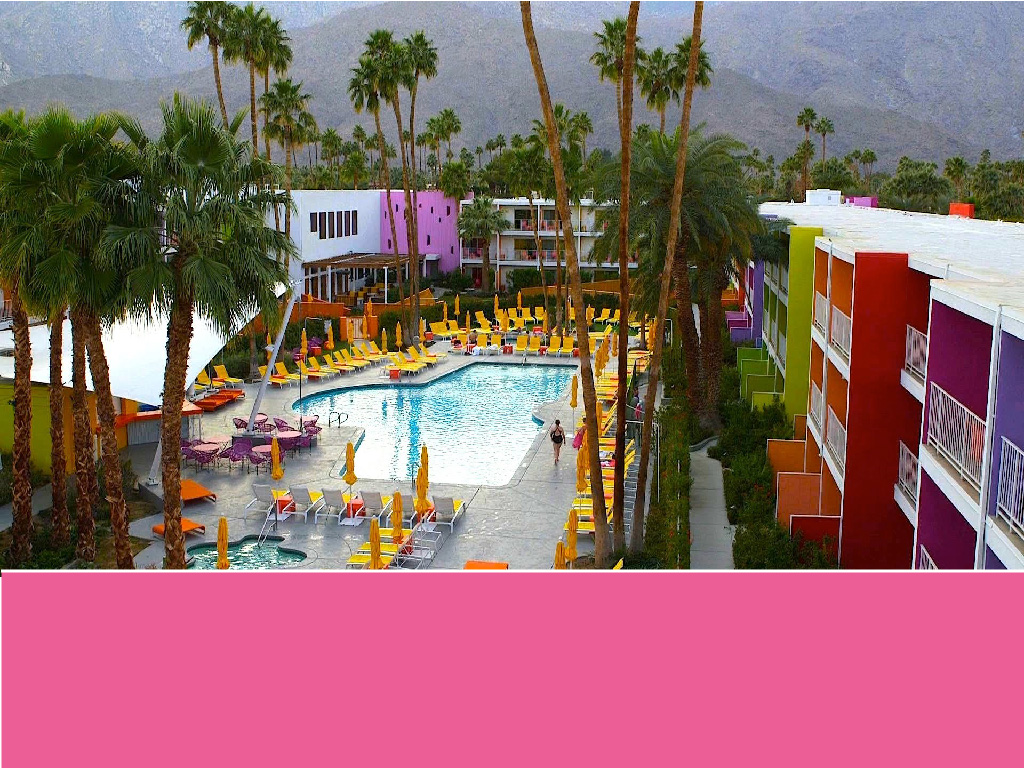 Palm Springs, California – 2012 // Stamberg Aferiat Architecture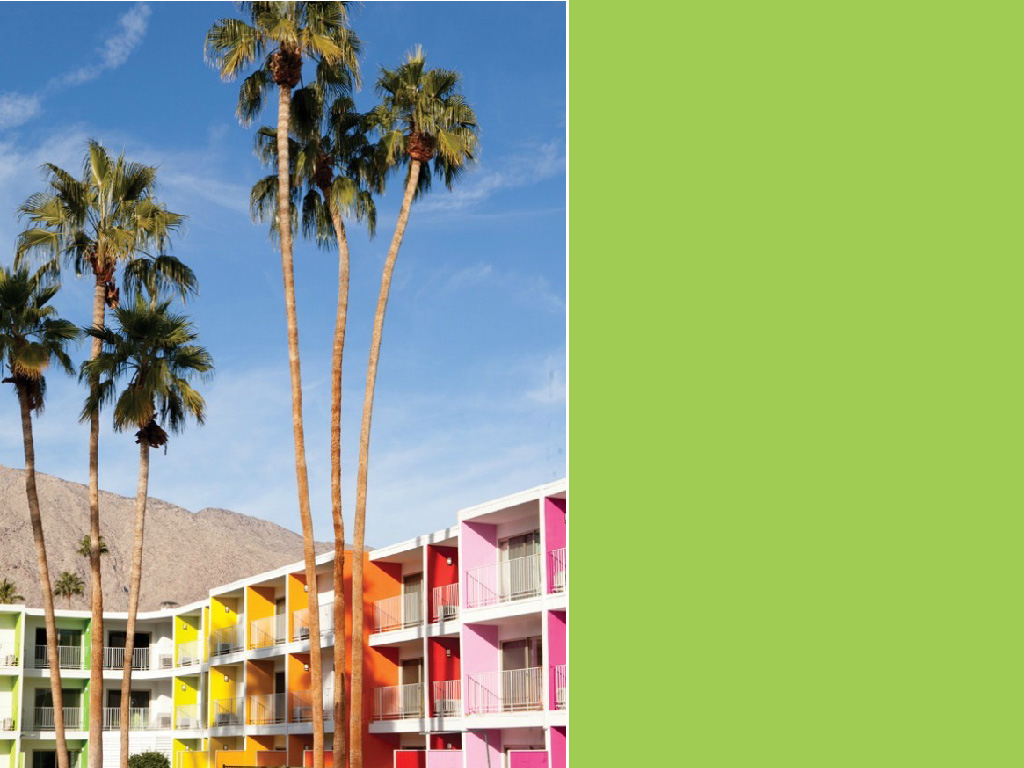 This bright and colorful hotel conversion of an old Holiday Inn that was originally build in 1977 is situated in Palm Springs and looks absolutely refreshing. The beautiful colors don't stop on the outside, either, as the interiors of the rooms are also quite vibrant. Stamberg Aferiat Architecture designed this 245 room hotel and included 7,500 sq. ft. of meeting space, a pool, two whirlpools, a spa, fitness center, restaurant and two bars. Bonus? It's also pet friendly. See more here.
Saint Basil's Cathedral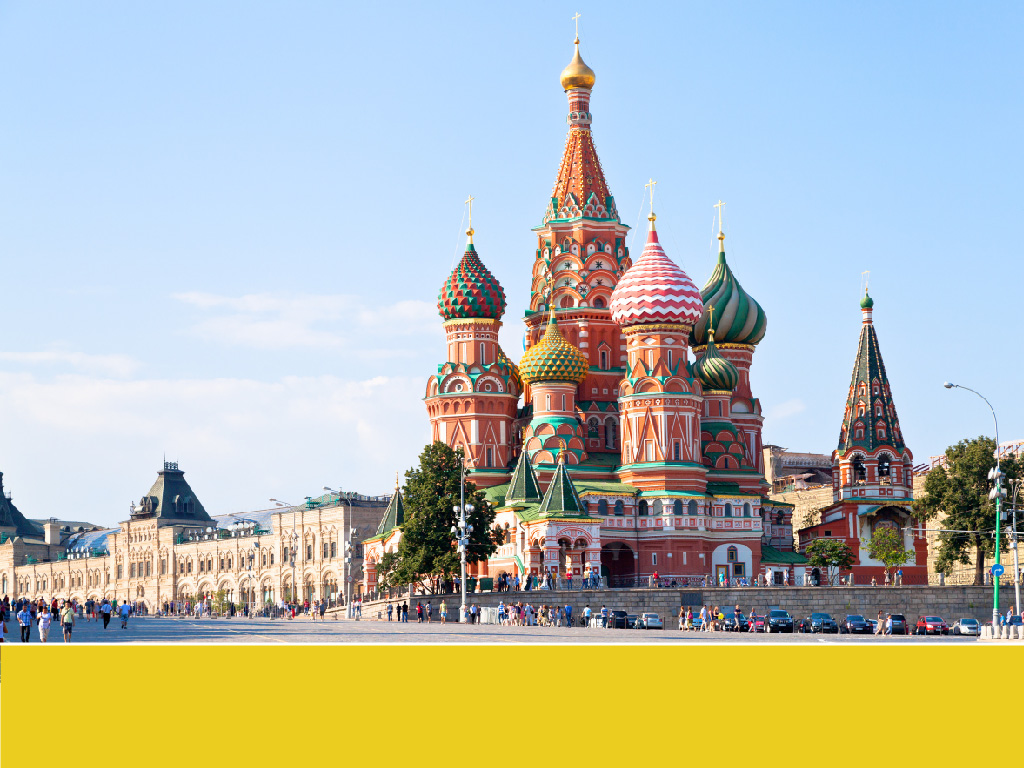 Moscow, Russia – 1555-1560 // Postnik Yakovlev, Ivan Barma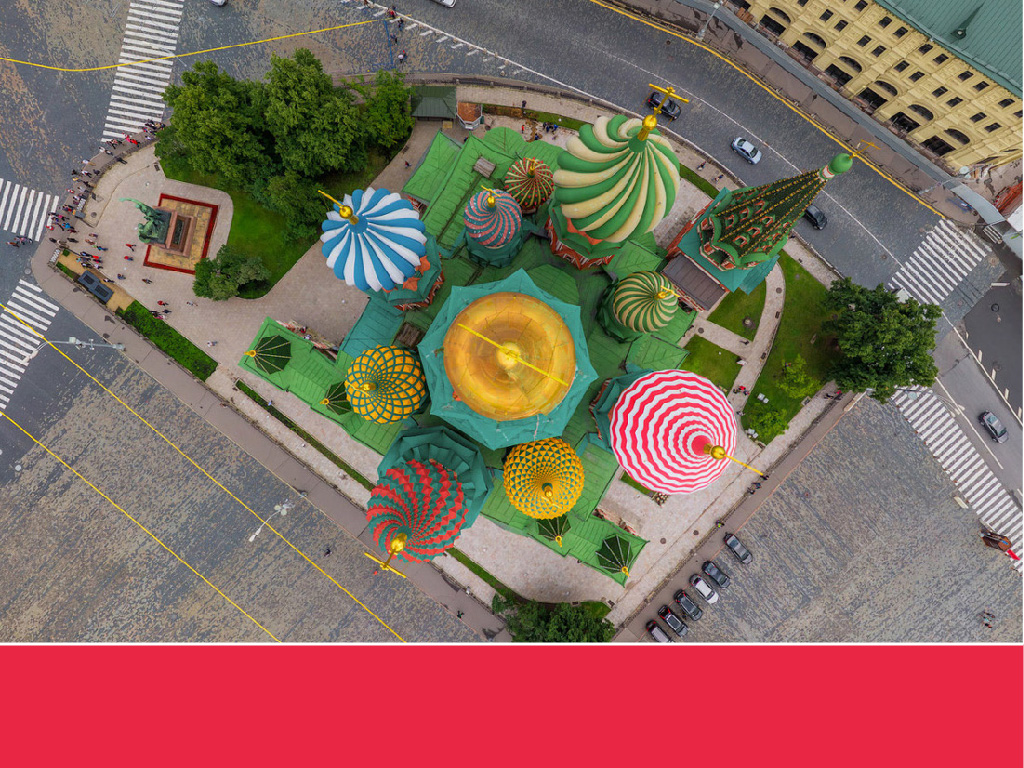 In stark contrast to the rest of the world's most colorful buildings featured on this list, Saint Basil's is far from modern, having been constructed between 1550-1560 by Ivan The Terrible. Saint Basil's was constructed to commemorate Ivan's conquest of the Islamic city of Kazan. An extraordinary structure that features eight chapels and ornate onion domes, St. Basil's is the most recognizable building used to symbolize Russia. The colorful and ornate exterior is unlike any other, with strong pigments covering the exterior and carrying into the interior. Read about the cathedral here.
How To Get Your Own Colorful Building
We could stare at this collection of the world's most colorful buildings all day long, but realistically it's the interior of buildings that's our strong suit. Scuffmaster's specialty paint offers tons of colorful and vibrant options for your interior designs, from bold eggshells to stunning metallics and the world's toughest paint. Find some color for your very own colorful building right here.