New Product Announcement

ScrubTough Max
Scuffmaster's newest product ScrubTough Max is the strong and dependable partner that can handle the rough and tumble action. This durable specialty paint looks great and holds up to high traffic wear and tear!
The Answer For High Traffic Areas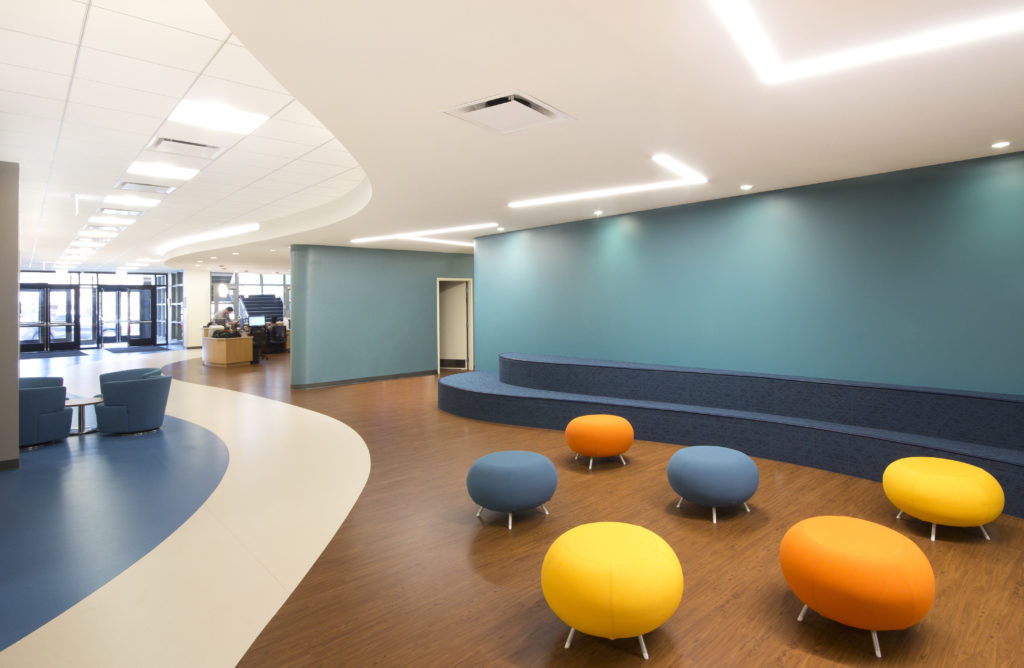 High traffic areas need an extra durable paint that can handle the daily wear and tear that's also washable so you're not constantly having to repaint and repair! We've all been there. ScrubTough Max is the solution to that sticky situation, being an extra durable specialty paint that simply looks like a regular semi-gloss paint.
Out Of This World Scrub Ratings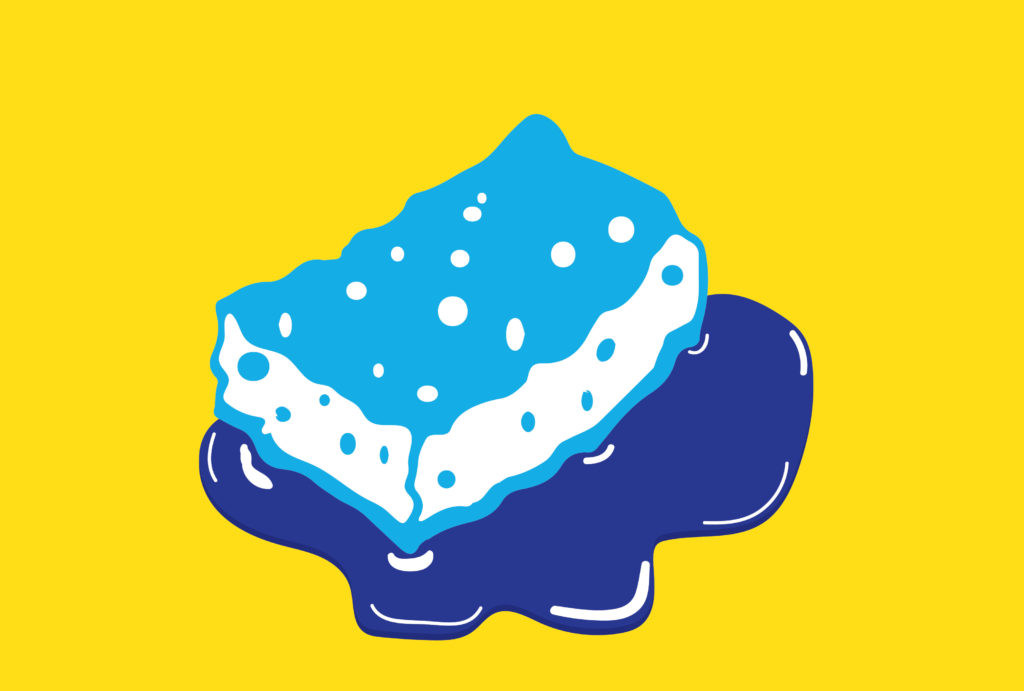 Unfortunately for other paints, ScrubTough Max is 20 times more scrub resistant than residential paints, and has a scrub rating of over 12,000! We've gone into great detail on the importance of scrub ratings when considering the paint for your space. Of course, the higher the scrub rating, the better – this will increase your ROI and make sure you paint lasts and protects your walls for years to come, even in those tricky high traffic areas. You can read more about scrub ratings right here.
Environmentally Friendly Specialty Paint
ScrubTough Max is a low VOC (you can read more on VOC's here!) water-based paint with an advanced polyurethane formula. This makes application smooth and easy AND helps save the environment.
Infinite Colors
Of course with Scuffmaster there's endless color possibilities, and with ScrubTough Max there really are an infinite amount of colors possible (at no extra charge!).
Brush, Roll or Spray All Day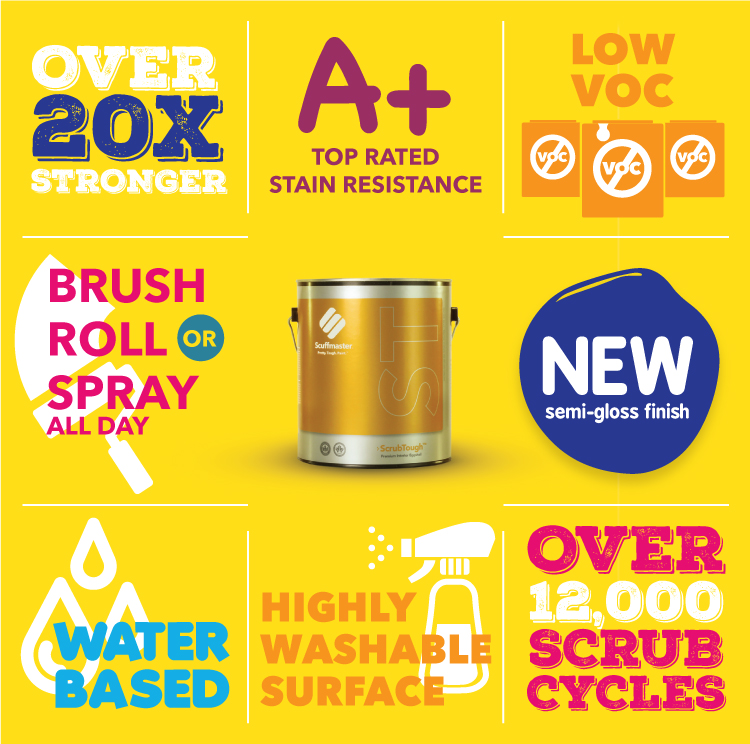 Find out more about this durable semi-gloss specialty paint and request free samples right here. Looking for something specific? Any color is possible with ScrubTough Max, just contact our customer service team and we'll be able to create the perfect color for any project.
High Traffic Guide
Not sure if your project needs a durable specialty paint with high scrubs? It can be hard to weigh the options and determine which paint is best for all situations. Download our guide on picking paint based on scrub ratings right here.