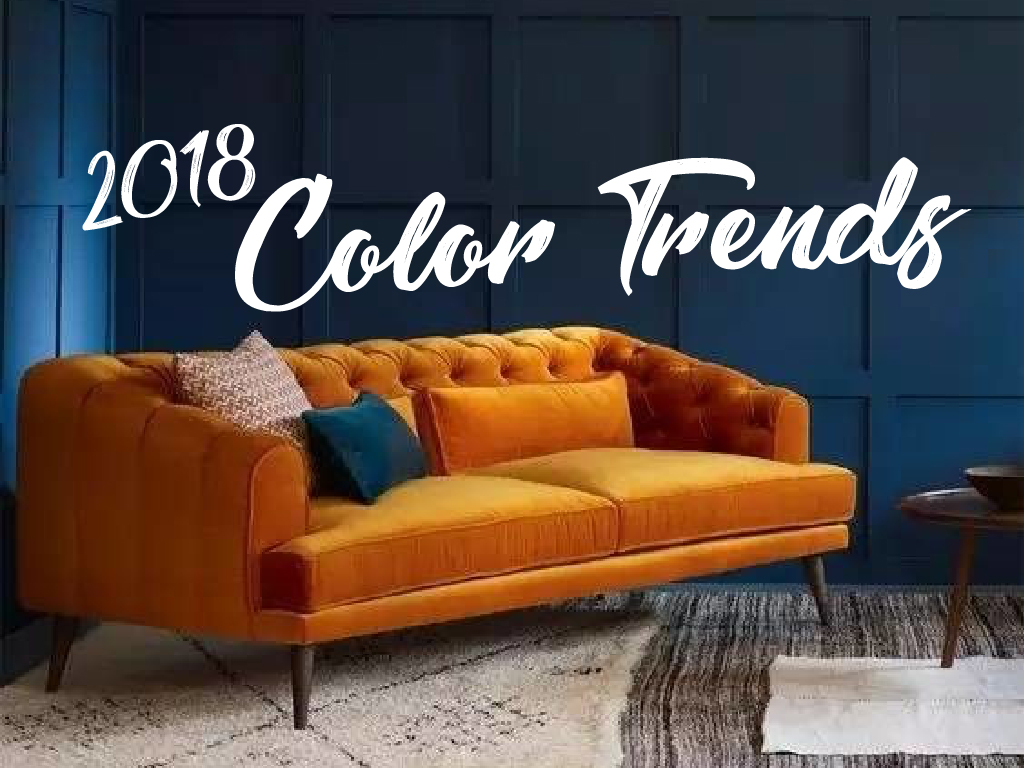 Goodbye, pastel tones! Every year we love pulling our favorite interior color trends and (even better) seeing how you use them in your projects! From timeless neutrals and eye-catching light-reflective pearls (our favorite), to saturated bold tones… scroll through to see our favorite 2018 interior color trends.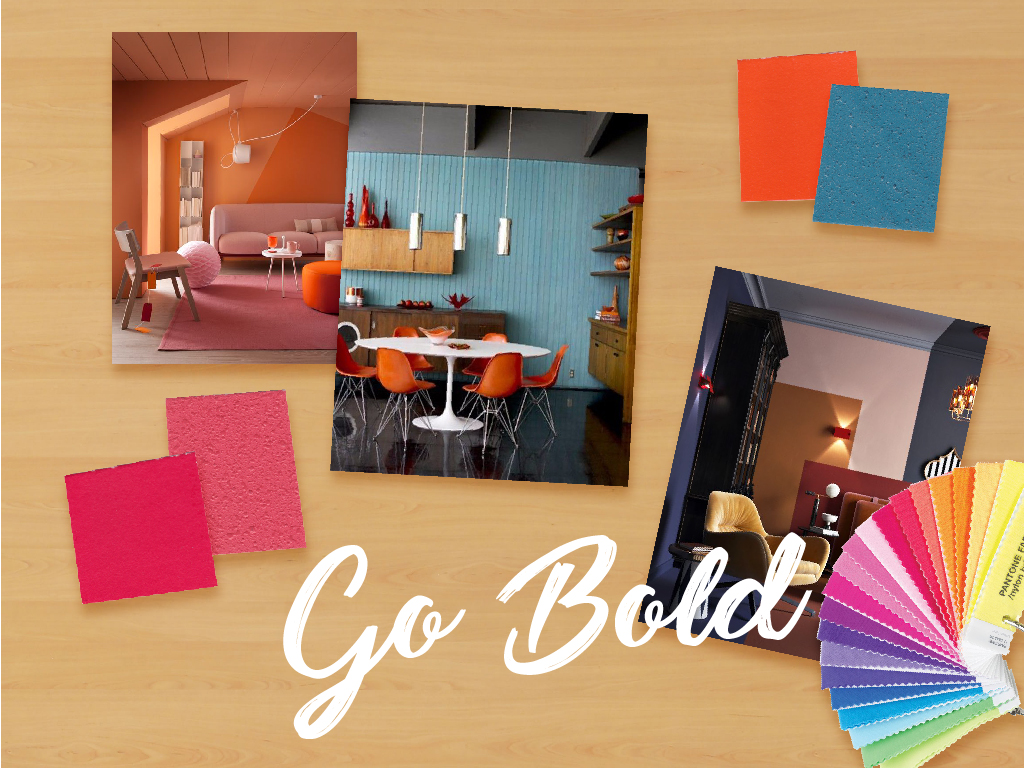 Pastel tones had their time in the spotlight the last few years, and to nobody's surprise here at Scuffmaster, 2018 is the year for bold colors. Bold saturated tones don't always have to mean a statement making accent wall; try combining bold tones as your neutrals in your upcoming design projects.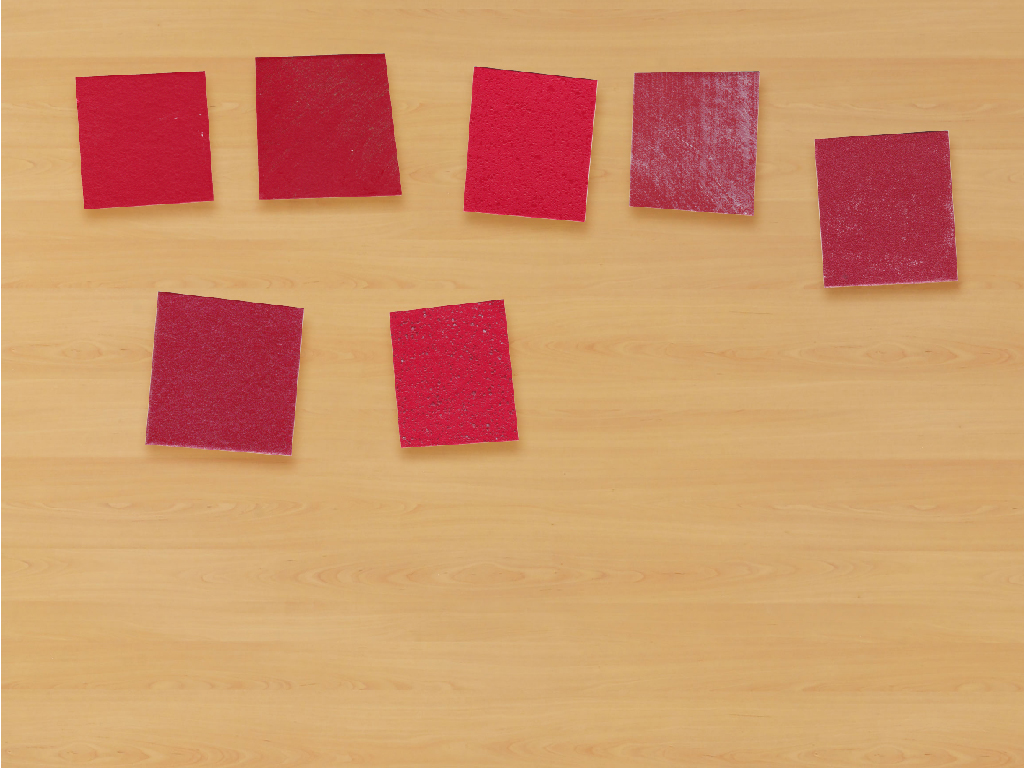 Choose a cheerful, warm and bright lipstick red to drape your walls in one of 2018's hottest interior color trends. Take it one step further and try this saturated hue in a metallic specialty finish or an interesting texture to finish your design.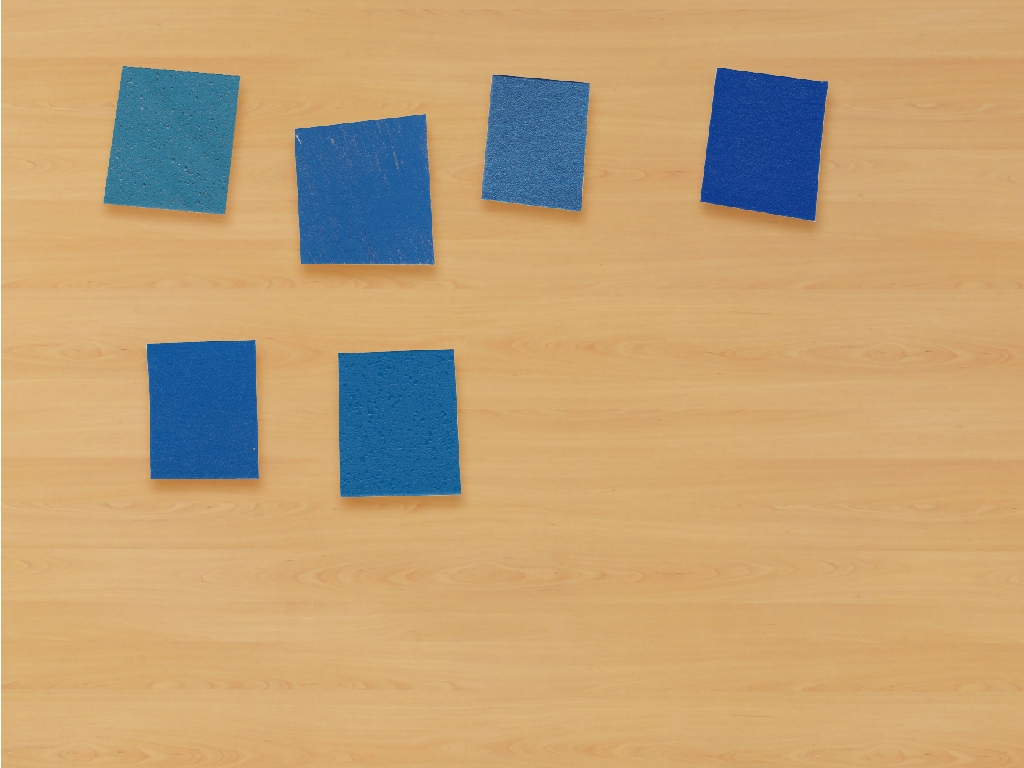 Blue is EVERYWHERE right now and will continue to be deep into 2018! You may have noticed that everything at NeoCon was blue, blue and (you guessed it) blue! From teal and navy to deep shades of Ocean Blue your options are limitless with this trend.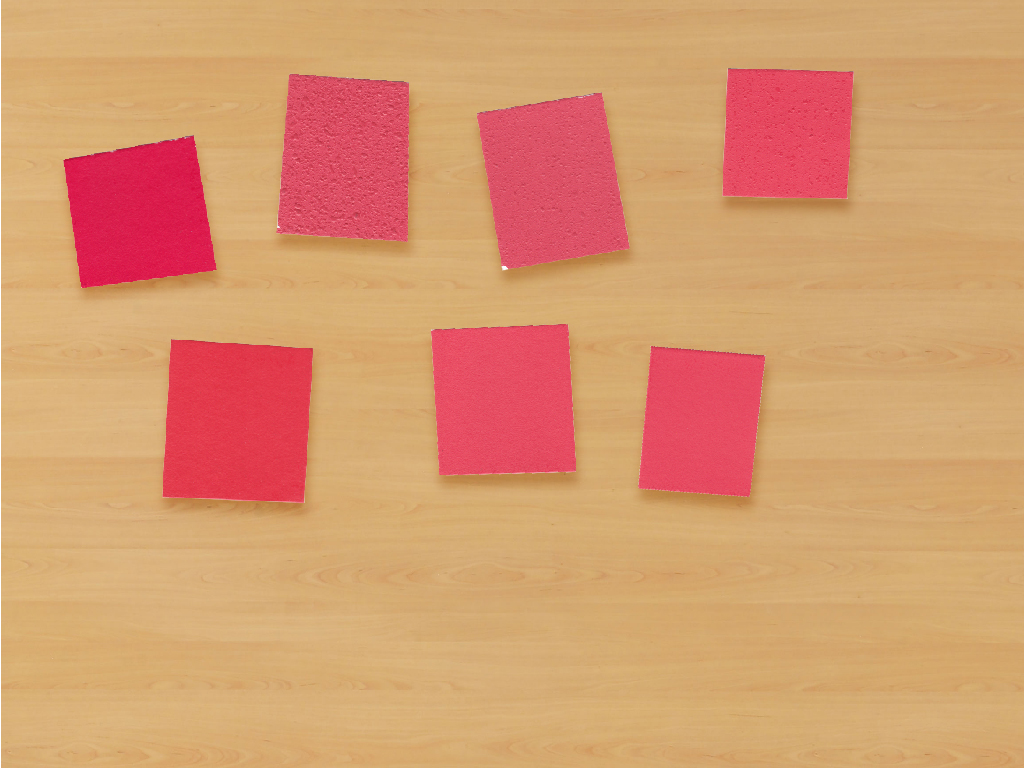 Pink is a hard sell. BUT pink tones (in nearly every market) are hitting it big with millennials. Millennial pink, anyone? Dusty blush and rose have been the most popular colors to take over the market for the last couple of years, so this bright poppy pink has laid some great ground work.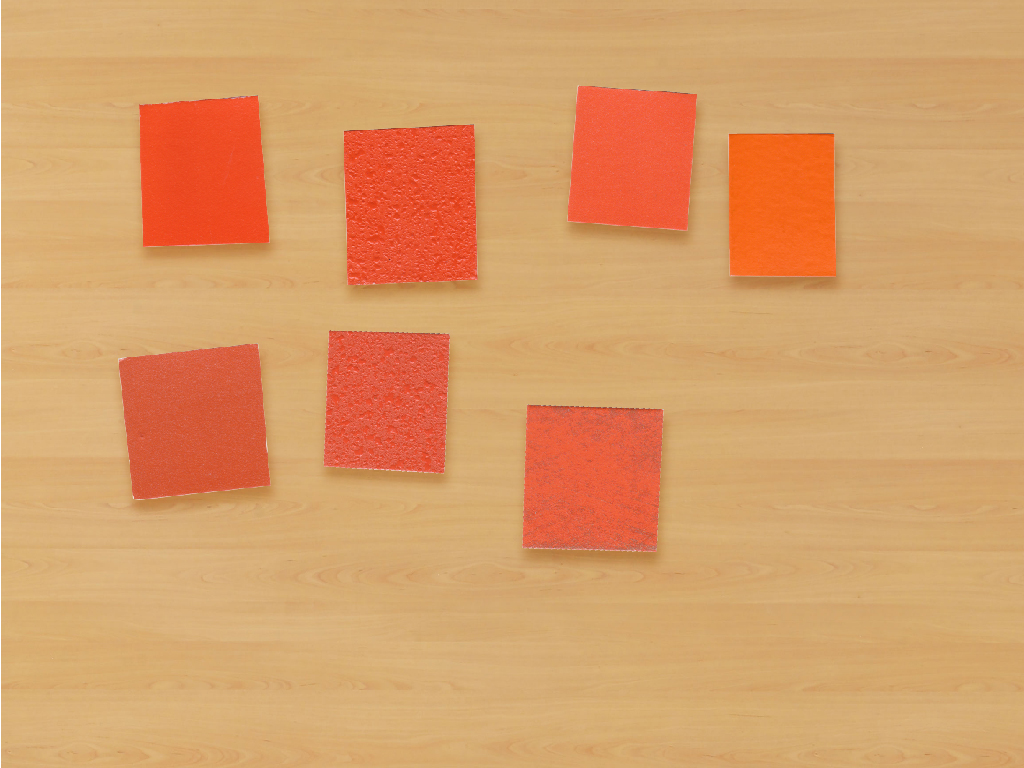 We've seen styles from the 70's creeping their way back into popularity for the last several years; from the runway and fast fashion, to beauty and, of course, interior design. Say hello to this lovely saturated tangerine tone. Splash this color on the walls of your designs in 2018.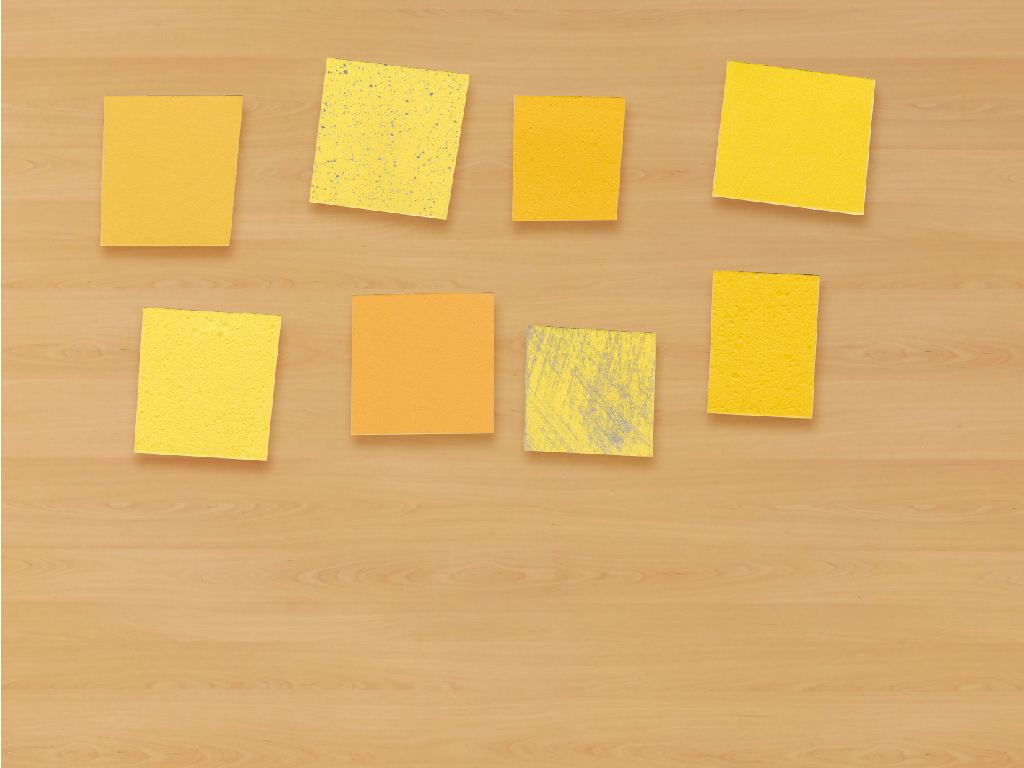 Hello, pop tones. While bright pink threatens the popularity of the dusty blush tones of the last several years and tangerine orange makes a comeback, it's not often that we see a bright sunshine yellow. We love to see this hue popping up on the color trends for 2018. Let's make 2018 cheerful with this sunshine yellow!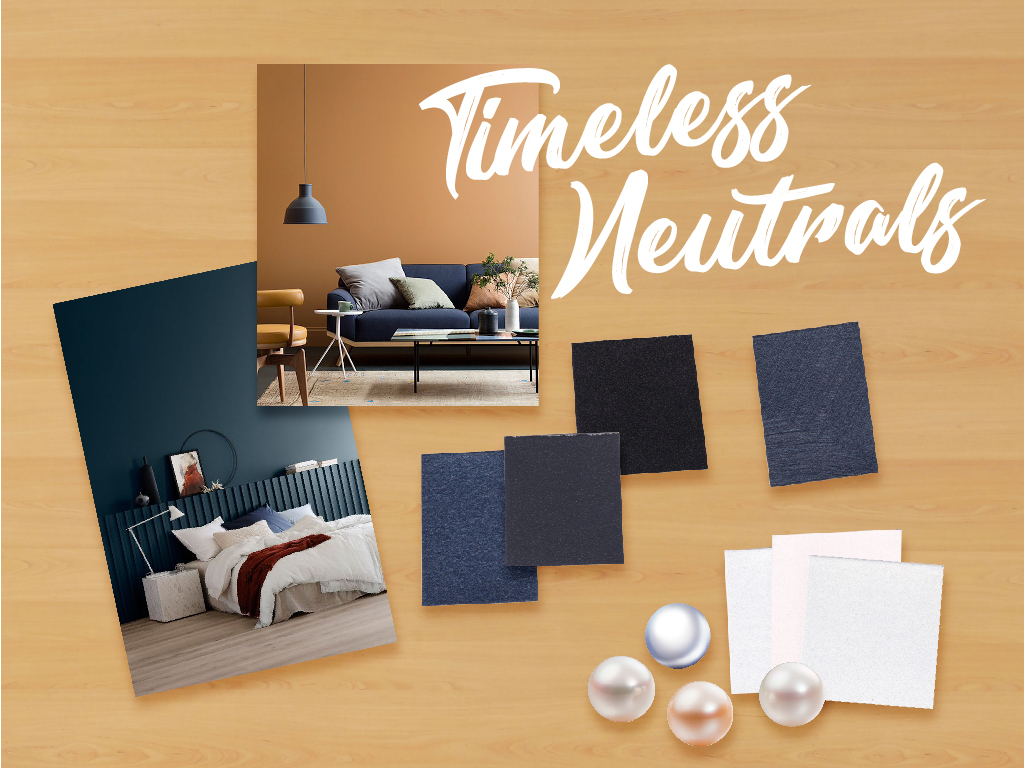 I mean, who doesn't love the classics? You really can't go wrong with timeless neutrals on projects you just don't want to push the boundaries on.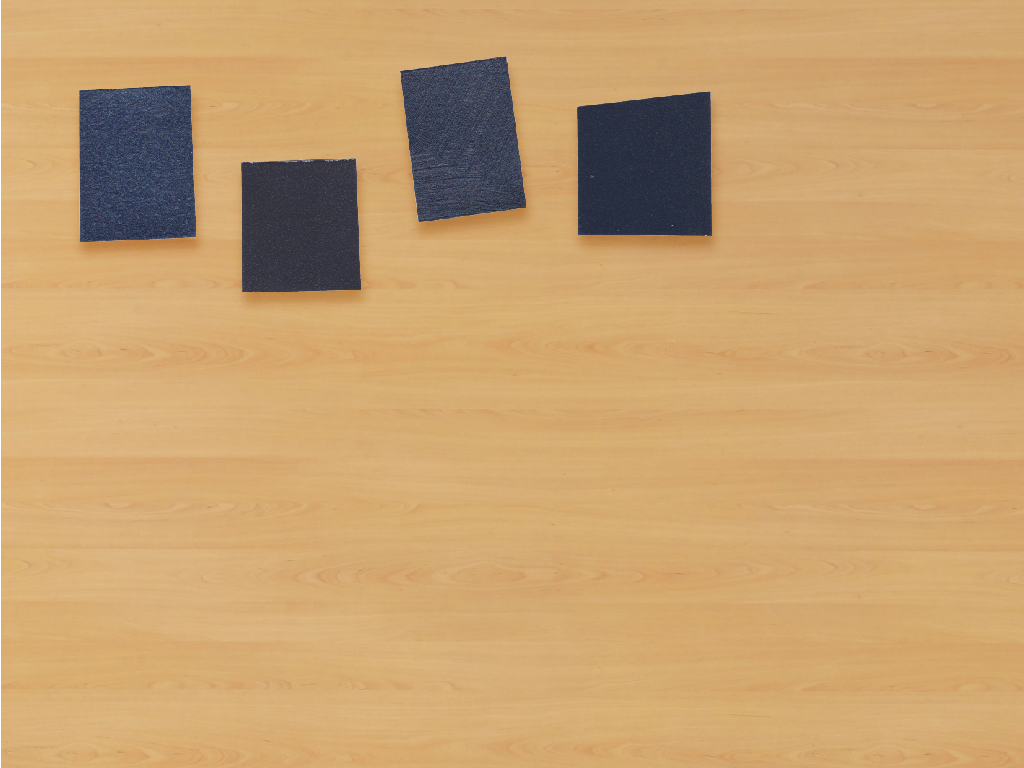 The ever trust-worthy and timeless navy, how we do love you! There's something so chic and (dare we say it?) sexy about a good navy. Splash your lobby, corridors, guest rooms, EVERY WALL YOU CAN FIND in a beautiful and timeless navy. You won't be disappointed.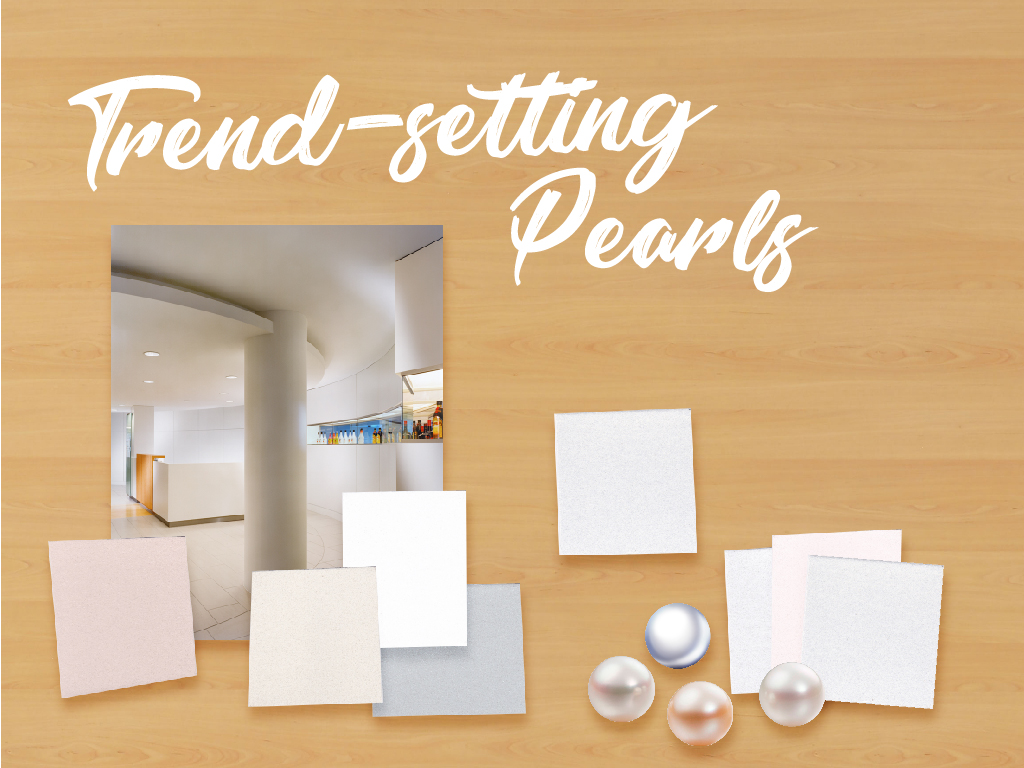 By far our favorite 2018 interior color trend is pearl tones. Eye-catching light-reflective pearlescent tones can completely change a room and create beautiful effects when paired with lighting.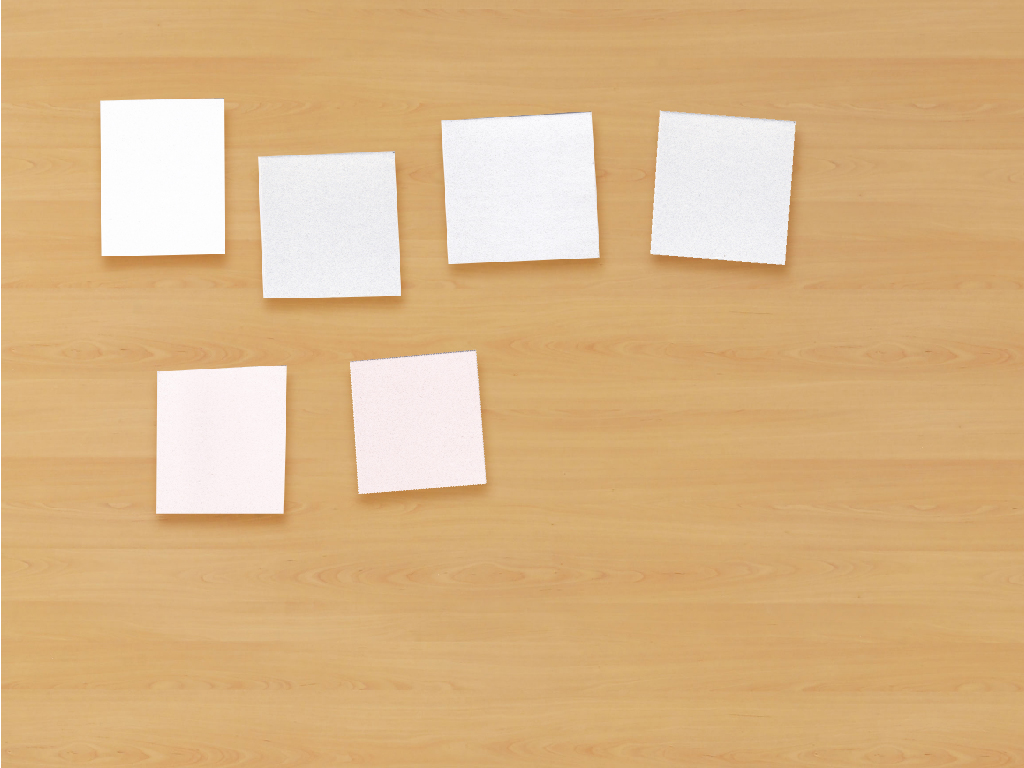 Keep it classic with pearly whites or switch it up a little bit with neutrals in a pearl finish that sparkle. Get your hands on some pearl samples to really see the difference these finishes can make in your projects (you just can't see the light reflective qualities in photos!).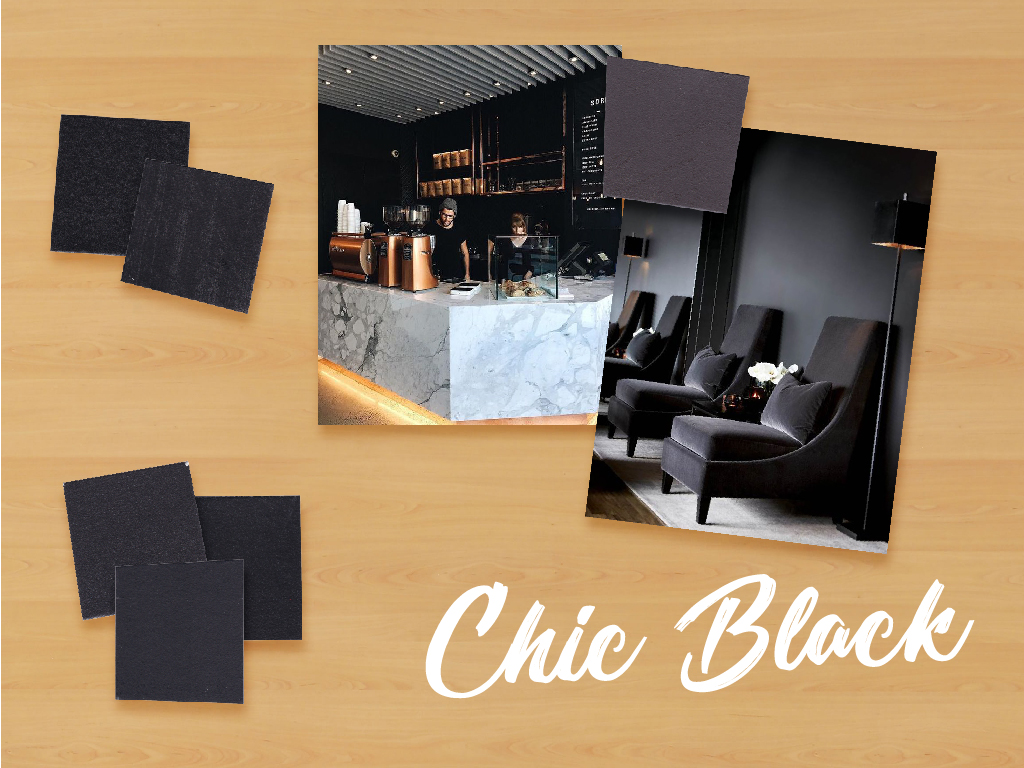 In fashion, black never goes out of style. We love black for interiors right now. Chic black is one of the biggest 2018 interior color trends and we're definitely sticking around for it. Try a rich black or charcoal in your space with comfortable textures to make this trend come to life.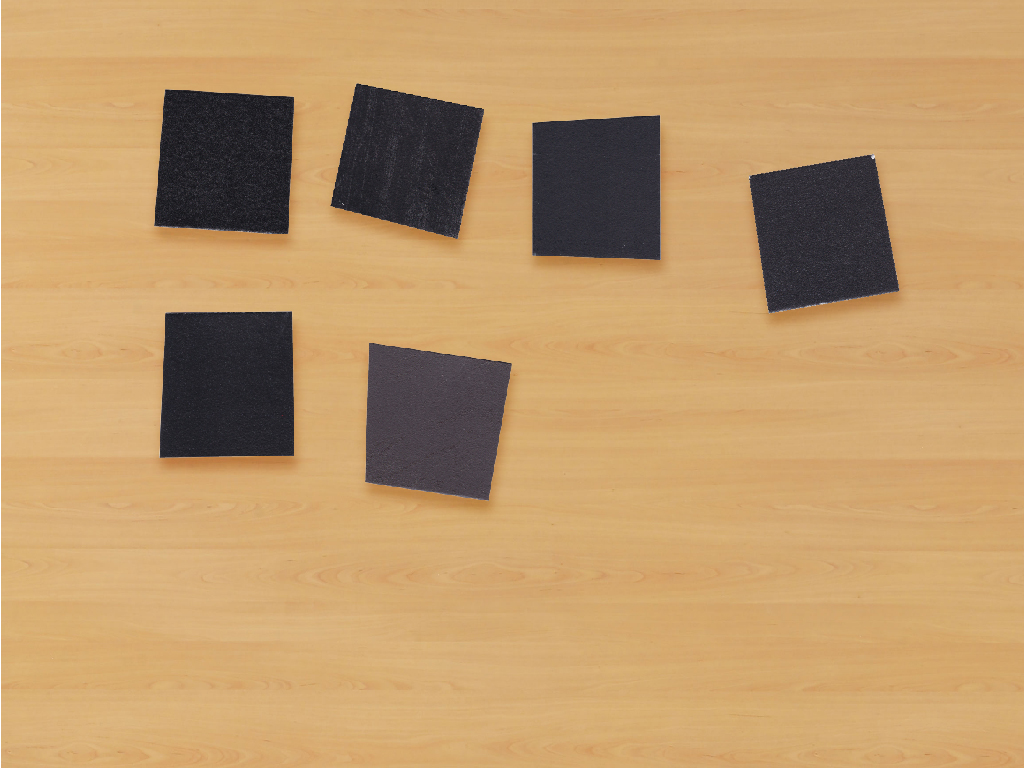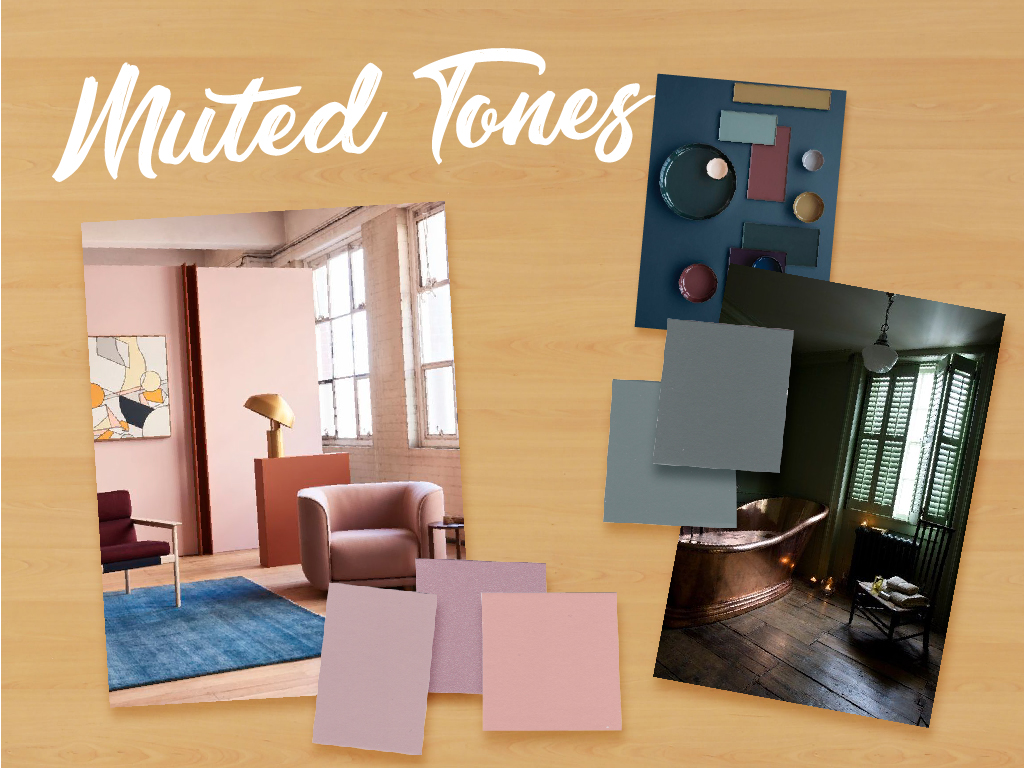 Muted tones have been big for the last couple of years, especially when it comes to pink tones. Millennial Pink still hasn't stopped trending (seriously, we see it everywhere), but this year we're really digging into these mauve tones that have been popping up over the last year. We really see mauve sticking around in 2018, too. Is 2018 going to be the battle of the pink tones?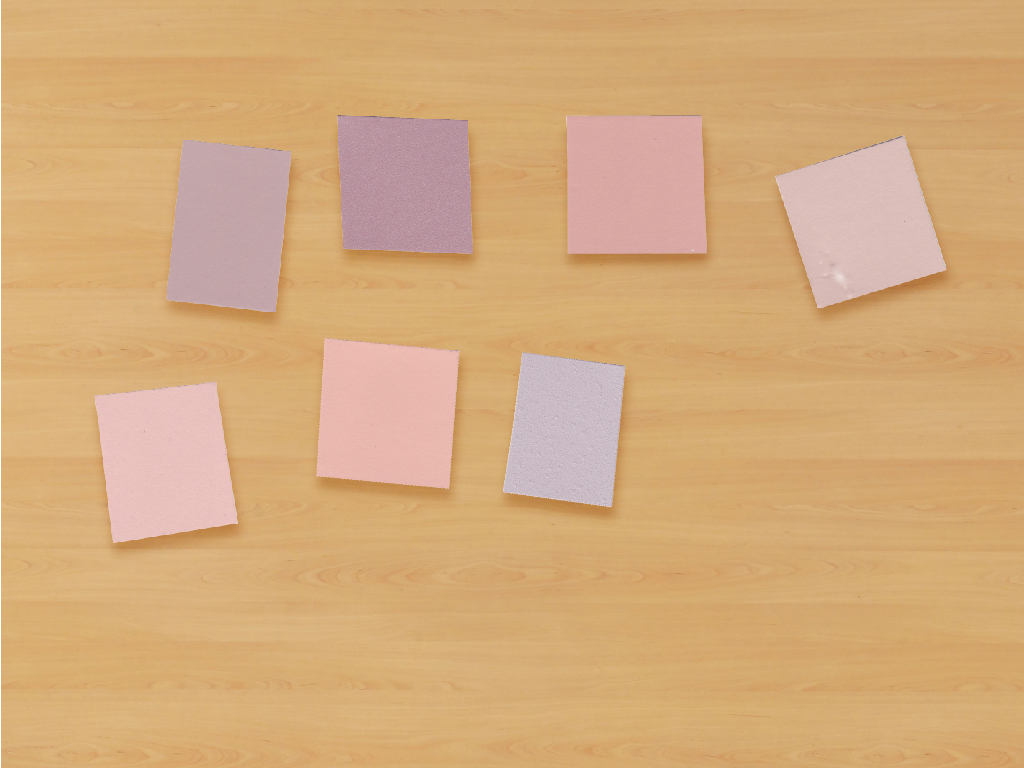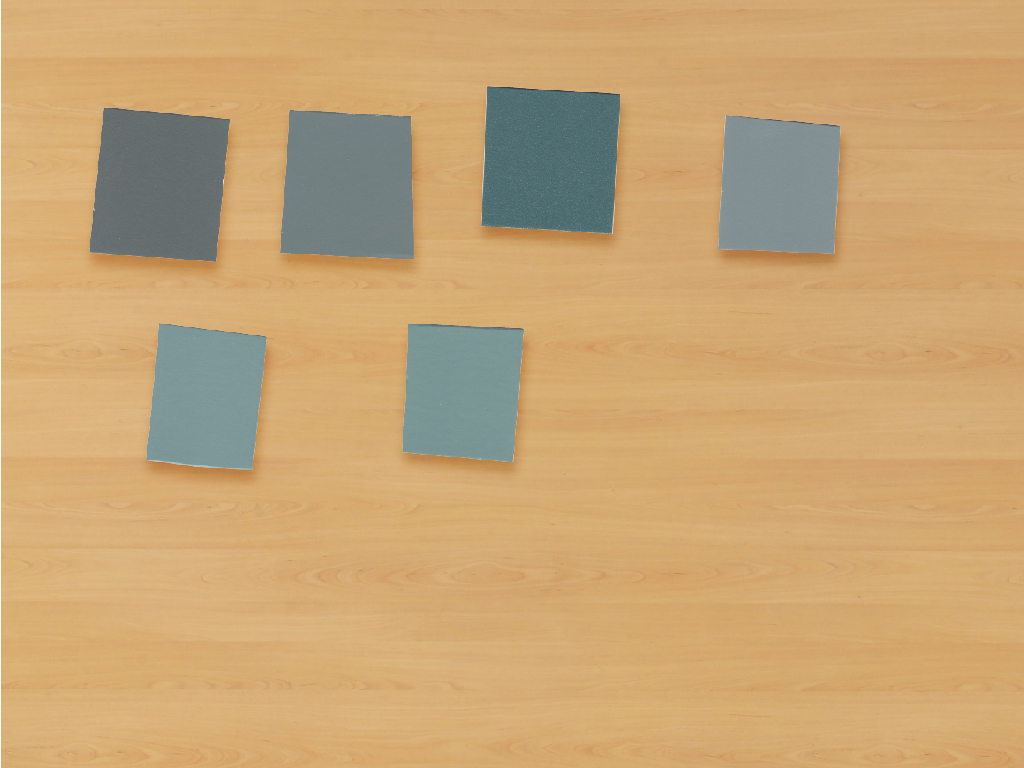 Muted gloomy blues and greens always bring a nice calming effect to a space, a trend that we see becoming prominent in 2018. We could all use a space to feel calm, right?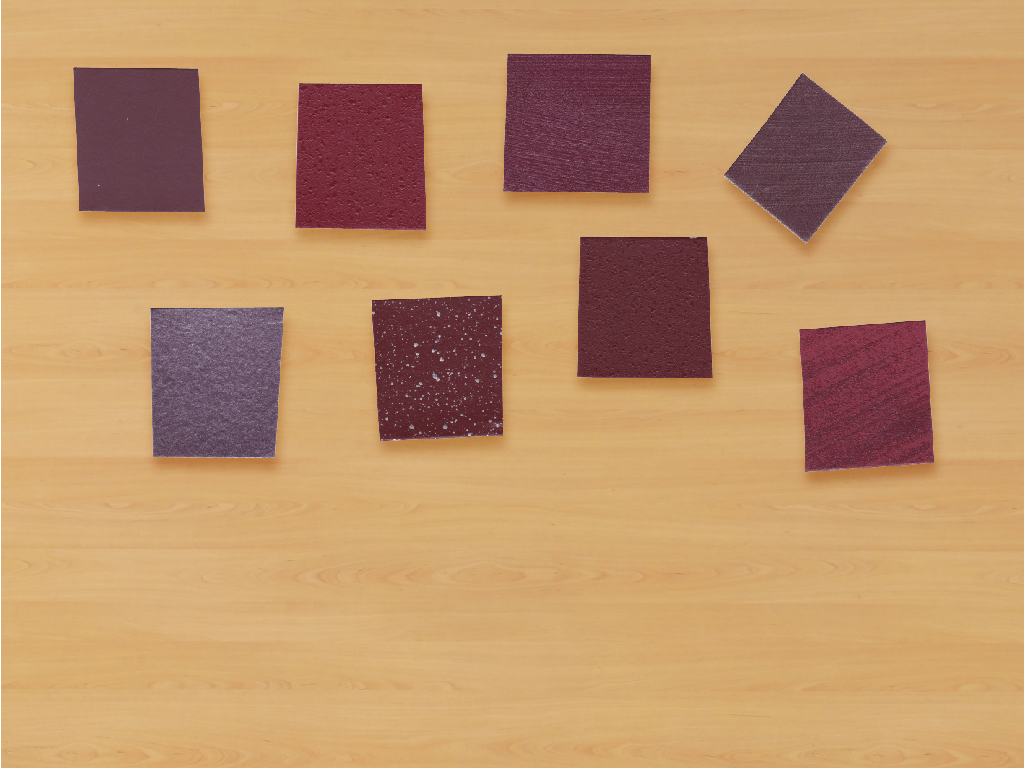 Deep pomegranate and burgundy tones have been popping up on the runway and are going to carry over into interiors. These warm tones can make a space feel very cozy, and with Hygge still taking the world by storm we definitely see a lean towards cozy interiors throughout 2018.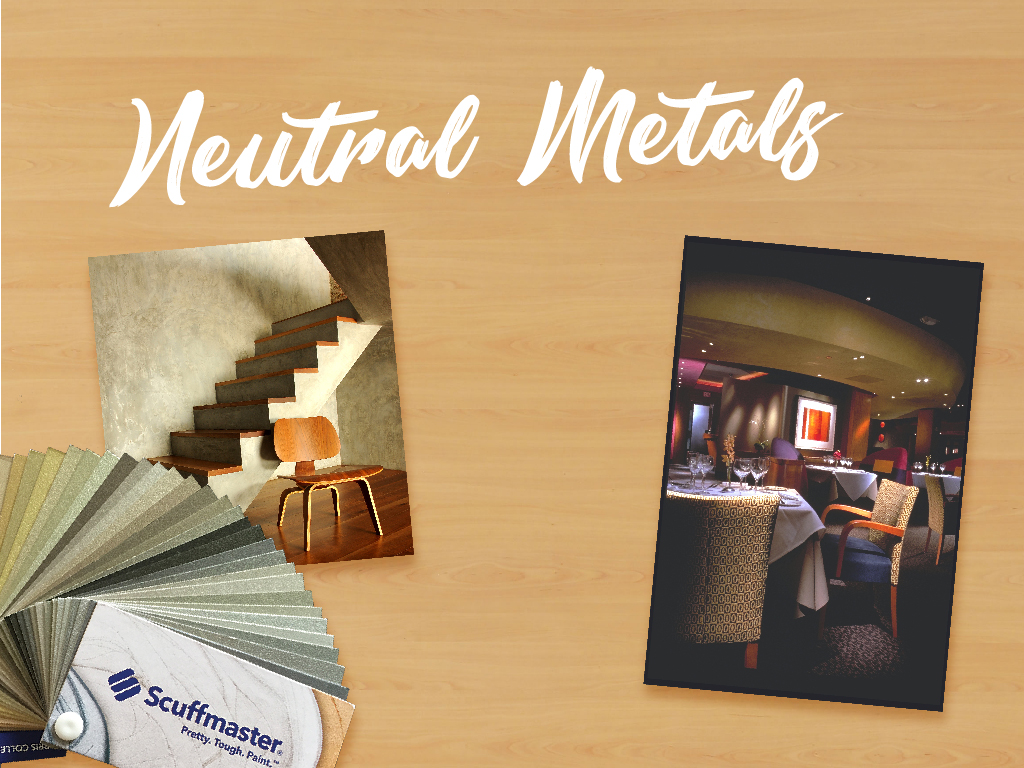 Metallic specialty finishes have always been a favorite here at Scuffmaster, so it's probably easy to see why neutral metals made it on our list of top 2018 interior color trends. With a range of metallic finishes that have been popular with designers for years, we can totally see how neutral metals are going to have their time in the spotlight (no pun intended, but they mix very well with specialty lighting) in 2018.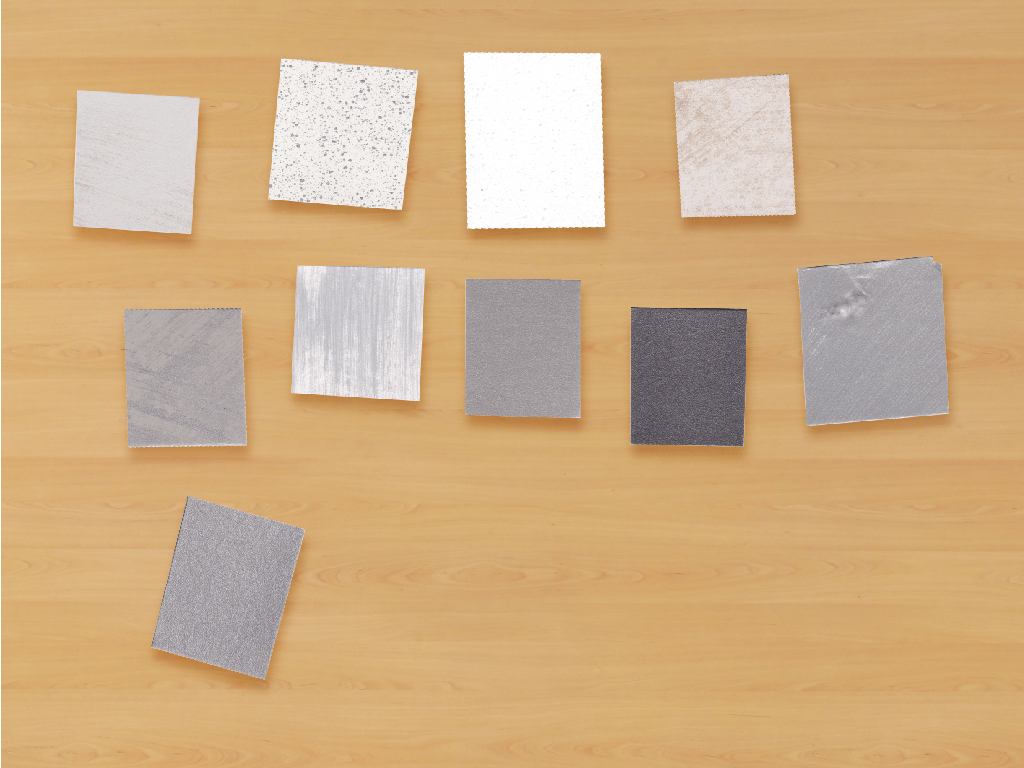 Get your own palette of 2018 interior color trends (with real samples!) for free right here.