The Benefit of Using Premium Paints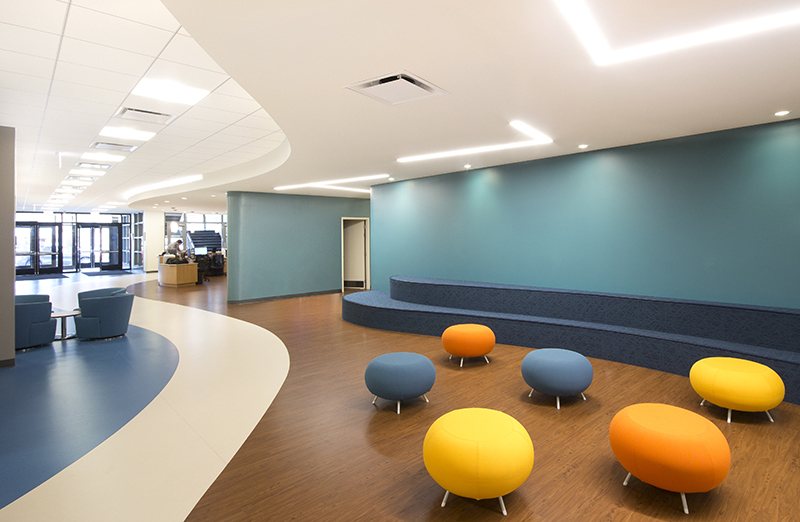 To many, paint is simply color, a convenient way to bring the elements of a space together and unify them. It's a last minute decision made after spending hours and hours pouring over lighting, flooring, case goods and furniture systems– those limelight stealing prima donnas. Why do we leave paint decisions for so late in the design process? Is it because paint is boring? Maybe if paint had a better story to tell than simply providing flat color, it might feel more vital to the success of a space. What if paint could wrap architectural details in shimmering pearlescent effects? What if paint could have engaging textures or metallic hues? What if paint could provide protection for walls? The good news is that paint can have all of these characteristics and more: Welcome to the world of Premium Paint.
Get our scrub rating guide here to help you determine what paint is right for your project.
If paint is going to attract designer's attention like lighting and furniture, it needs an exciting look, it needs to be tough, and it needs be low emitting. The local hardware stores are full of paints that look great but easily wipe right off the wall–not exactly practical for commercial interiors. There's plenty of durable paints to choose from, too–most of which are so volatile they'll have the Sierra Club picketing your job site. And of course there are low emitting paints that can't be cleaned and need constant repainting–which kinda' defeats their purpose. Only great looking, long lasting, low emitting paint can truly be called premium and earn a higher slot in our design process.
Because paint is often viewed as a commodity, many designers aren't aware that better options and premium paints exist. The difference between premium paint and store bought paint is as pronounced as the difference between type 1 and type 2 vinyl. You wouldn't specify type 1 vinyl for an active commercial interior, it would be trashed before the move-in was complete. Specifying regular paints for high-traffic areas is just as fruitless yet we do it all the time.
Dig, if you will, a picture: You've completed a new space, it's opening day and every aspect of the project is pristine. Almost. The walls, corridors and common spaces where you specified regular paint are full of scuffs and kick marks from the move-in process. These walls can't be cleaned and already need repainting. Oh, and the client is not thrilled. We've all painted ourselves into this corner before, but specifying premium paints will get us out of it. Premium paint like Scuffmaster is 10-45x more durable than regular latex paints. That increased level of performance means walls that withstand nicks and chips, and kick marks that wipe off walls without burnishing them or needing a costly touch up.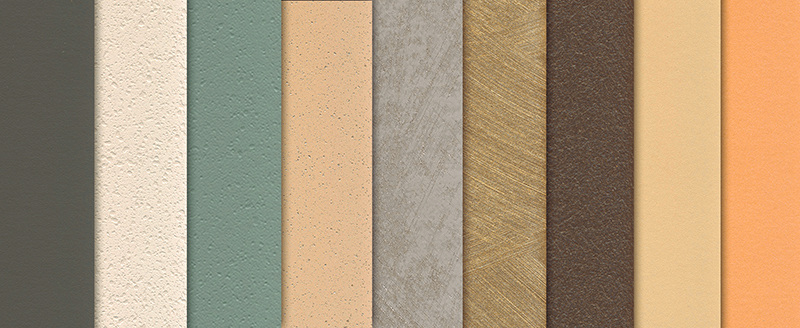 So that's the practical side of premium paint, now for the fun side. Imagine radiant metallic paints, envision coatings with textures that echo other elements from the space, picture glossy drops of color creating a fresh, dewy appearance. Premium paints can achieve all of this while maintaining VOC levels low enough to qualify for LEED credits. Yes, premium paints are more expensive (doing it right the first time always is) but your projects deserve premium paint and premium paint deserves a higher place in your design process (if you leave it until the last minute it can get VE'd out). So as you are working, be aware that paint can be so much more than just solid color. and better paint like Scuffmaster is there, waiting patiently for a lead role in your next project. Get our scrub rating guide here to help you determine what paint is right for your project.