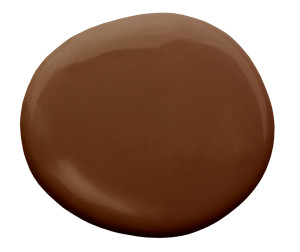 The warm undercurrents of Merde Caliente calm the spirit and cleanse the soul like the dulcet tones from a Stradivarius while its earthy intensity creates a searing jot of urgency. We see Merde Caliente becoming a large movement in 2016.
Get your Fall '16 Paint Trends LookBook here.
Or something like that.
Each year at about this time, I like to round up the competing Colors of the Year that different brands have released and conduct a side-by-side comparison. Why do I do this? For openers, I don't have a lot of friends or social engagements that demand my time and attention, and secondly, it's fun to see the wide range of colors that command such an impressive honorific.
Let's have a look at a few of 2016's Colors of the Year…

Plenty to work with there, right? We'd be happy to add another color to this mix. After all, we've got a bazillion samples in our collection, we keep an eye on trending colors from several different industries, I love writing pedantic prose about the effects that color can have. But rather than adding to an already disparate mix, I'm more interested in seeing what YOU chose as the Color of the Year. After all, it's you–the designer, the architect, the property manager, the applicator–that's in the trenches each day tying your visions together with Just The Right Color. You're the ones out there selling color through to your clients and seeing its effects as your projects take shape.
That's why we prefer to celebrate the colors that YOU made famous, not the stuff we think you should use be using. We want to share the colors that YOU labored over and put to use in the real world. We're grateful for those jobs and we're thrilled to be a part of them.
With that in mind, we've tallied up the numbers from the previous months to find the color that you are loving more than any other. And it is…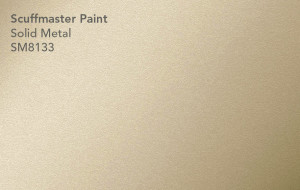 This plucky little fella was specified on more jobs than any other Scuffmaster color in the last 12 months.  A lively metallic that perfectly straddles both silver and gold, I can see why it's so well liked.
Thank you all for making SM8133 our top color of the year. To get a look at all the colors your fellow designers are loving just visit the Trending Colors section of Scuffmaster.com. It'll give you the current pulse on our most sampled and specified colors. We can't wait to see the next color you send to the top of the charts!
Get your Fall '16 Paint Trends LookBook here.